Best 30th birthday party ideas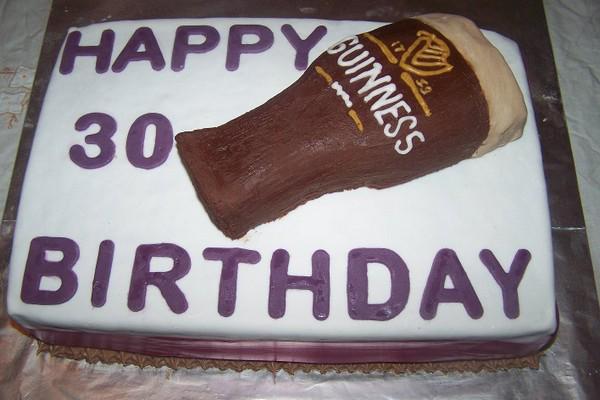 Modified: June 21, 2023, Published: August 31, 2015
Are you ready to celebrate a milestone birthday in style? Get ready for an unforgettable journey as we present you with the best 30th birthday party ideas! Turning 30 is a momentous occasion, and it deserves a celebration that reflects your unique personality and interests. Whether you prefer a sophisticated soirée, an adventurous getaway, or a themed extravaganza, we have curated a collection of ideas that will make your 30th birthday truly remarkable.
From elegant cocktail parties to thrilling outdoor adventures, from glamorous casino nights to intimate dinner gatherings, the possibilities are endless. So, let's explore the best 30th birthday party ideas and create an unforgettable celebration that marks this special chapter in your life with joy, laughter, and cherished memories. It's time to embrace the excitement and make your 30th birthday an event to remember!
Why not have a blast and make this birthday celebration an event to remember for the rest of your life? Here are a list of party ideas to celebrate that 30th birthday with a blast:
Host a "Back to the '90s" Costume Party: Encourage guests to dress up in their favorite '90s attire, from flannel shirts and high-waisted jeans to scrunchies and band t-shirts. Decorate the venue with iconic '90s memorabilia and play hit songs from that era. Set up a DIY photo booth with props like inflatable boomboxes and neon sunglasses for nostalgic snapshots.
Plan a Tropical Getaway to Bali: Surprise the birthday person with a trip to Bali, Indonesia. Book a luxury villa with a private pool and tropical gardens. Arrange for spa treatments, beach excursions, and traditional Balinese cuisine. End the celebration with a beachside bonfire and a release of floating lanterns into the night sky.
DIY Craft Party: Set up different crafting stations where guests can create their own unique crafts. Provide materials for activities like jewelry making, pottery painting, or candle making. Play some soothing background music and serve refreshments while guests unleash their creativity and enjoy the process of making something special.
Rent a Sky-High Penthouse: Book a lavish penthouse or rooftop venue with breathtaking city views. Decorate the space with elegant lighting, lush floral arrangements, and chic lounge seating. Hire a live jazz band or a DJ to create a sophisticated ambiance. Treat guests to gourmet hors d'oeuvres, signature cocktails, and a champagne toast at midnight.
Adventure at an Amusement Park: Organize a thrilling day at an amusement park with a group of friends. Ride roller coasters, enjoy water slides, and indulge in classic amusement park treats like cotton candy and funnel cakes. Create personalized park maps and matching group t-shirts for added fun and unity.
Murder Mystery Dinner Party: Set the stage for an interactive and mysterious evening. Choose a murder mystery theme and assign roles to each guest. Decorate the venue to resemble a classic detective setting. Provide clues, props, and costume accessories. Allow guests to solve the murder mystery while enjoying a delicious dinner.
Casino Royale Night: Transform your venue into a glamorous casino with blackjack tables, roulette wheels, and poker sets. Hire professional dealers to provide an authentic casino experience. Give guests personalized poker chips as a party favor. Offer a selection of cocktails and a buffet of gourmet finger foods to complete the casino vibe.
Mini-Golf Tournament: Rent out a mini-golf course or create a DIY course in your backyard. Set up different themed holes with challenges and obstacles. Create scorecards and divide guests into teams. Award prizes for the lowest scores, hole-in-ones, and most creative putting techniques. End the tournament with an awards ceremony and a celebratory BBQ.
Spa Retreat Day: Create a tranquil spa atmosphere at home or book a spa facility for a day of relaxation and pampering. Hire professional masseuses and aestheticians to provide massages, facials, and manicures. Set up a relaxation area with soothing music, scented candles, and comfortable loungers. Serve healthy snacks, herbal teas, and infused water.
International Potluck Dinner: Host an international potluck dinner where each guest brings a dish representing a different country or culture. Create a diverse menu featuring delicacies from around the world. Decorate the venue with flags and cultural symbols. Encourage guests to share interesting facts and stories about the dishes they brought. Play music from different cultures and provide a small memento or recipe booklet as a party favor.
Outdoor Movie Night Under the Stars: Create a cozy outdoor movie theater in your backyard or at a local park. Set up a large screen, comfortable seating with blankets and pillows, and provide popcorn and snacks. Choose a selection of the birthday person's favorite movies or a theme that resonates with them. Enhance the ambiance with string lights and a bonfire for a magical evening under the stars.
Whiskey or Wine Tasting Experience: Arrange a guided whiskey or wine tasting event for the birthday person and their guests. Hire a professional sommelier or whiskey expert to educate everyone about the different flavors and characteristics of the beverages. Provide a variety of quality whiskey or wine options and complement them with cheese and charcuterie boards for a sophisticated tasting experience.
Rustic Camping Trip: Plan a rustic camping trip in a picturesque location. Set up tents, build a campfire, and enjoy activities like hiking, fishing, and storytelling. Prepare delicious campfire meals, roast marshmallows for s'mores, and stargaze late into the night. It's a chance to disconnect from technology and reconnect with nature and loved ones.
Escape Room Challenge: Test the birthday person's problem-solving skills by organizing an escape room challenge. Book an escape room experience or set up a DIY escape room at home. Create intricate puzzles, riddles, and clues that need to be solved within a set time limit. Split guests into teams and see who can escape the fastest. Celebrate with a victory toast and post-game discussions.
Comedy Club Night:Take the birthday person and their friends to a local comedy club foranight of laughter and entertainment. Enjoy a lineup of talented comedians while sipping on cocktails and indulging in delicious appetizers. Reserve VIP seating to make it an extra special experience.
Adventure Sports Day: Plan an adrenaline-pumping day filled with adventure sports. Go zip-lining, rock climbing, or try an indoor skydiving experience. Arrange for professional instructors and safety equipment to ensure a thrilling yet safe time. Capture the exciting moments with action cameras or hire a photographer to document the day.
Retro Arcade Party: Rent out a retro arcade venue or set up classic arcade games in your home. Bring back nostalgic memories by playing popular arcade games like Pac-Man, Donkey Kong, and Space Invaders. Create a '80s or '90s ambiance with neon lights, vintage posters, and throwback music. Offer prizes for high scores or host friendly gaming competitions.
Murder Mystery Weekend Getaway: Organize a murder mystery weekend at a countryside estate or a charming bed and breakfast. Collaborate with a professional murder mystery company to set up an intricate storyline and provide character roles for each guest. Engage in solving the mystery throughout the weekend while enjoying delicious meals and leisure activities.
Food Tour in a Vibrant Neighborhood: Explore the culinary delights of a vibrant neighborhood by organizing a food tour. Visit local eateries, food trucks, and specialty shops to sample a variety of cuisines. Arrange for knowledgeable guides to provide insights into the neighborhood's history and culture. End the tour with a celebratory toast at a trendy bar or rooftop lounge.
Retro Video Game Night: Set up a retro video game night with classic consoles and games from the birthday person's childhood. Have Nintendo, Super Nintendo, Sega Genesis, or other vintage systems available for guests to play. Serve themed snacks and drinks, such as pixelated cookies and "power-up" cocktails. Encourage friendly competition and relive the nostalgic gaming experiences together.
Outdoor Adventure Challenge: Plan an exciting outdoor adventure challenge for the birthday person and their friends. Choose activities like a ropes course, obstacle course, or a high-intensity hike. Split guests into teams and create a series of challenges and checkpoints. The teams can compete against each other to complete the course and earn points. Award the winning team with personalized medals or certificates.
VIP Concert Experience: Surprise the birthday person with VIP tickets to their favorite artist's concert. Upgrade the experience by arranging backstage access or a meet-and-greet opportunity. Make it even more special by booking a luxurious hotel room or suite near the concert venue. Ensure they have an unforgettable night with the best seats in the house and exclusive perks.
**Spa Time.**There's nothing like a relaxing day at the spa with your girlfriends. Your journey of 3 decades is no smooth sailing journey. Treat yourself to a massage, pedicure, manicure, sauna, and everything that your local spa has to offer! Forget about your problems for a day and allow yourself to unwind.
Champagne Party. Glitter, gold, and champagne! What better combination to welcome such a precious milestone. Say goodbye to your 20s; pop open that drink and welcome your 30s with a delightful heart. To make the party sweeter, serve cupcakes in gold foil and top the cake with a glittery 30!
Thirty acts of kindness in a day. There is nothing as satisfying as bringing joy to others. Make a list of the simple good acts you want to do on your 30th birthday. It could be as simple as buying a coffee for the guy behind you in a line or offering your seat to an elderly at the bus. Your birthday won't be as satisfying as this for sure.
**Throwback Party.**Now, this is one exciting theme for a party. Seeing the awkward senior or childhood photos atop the plates of your designated guests will make everyone reminisce about the good old days; this is also a window for looking back to how far everyone has come. For sure, everyone will have a good laugh, and this party will be one that they cannot forget.
**Bonfire Bonding.**Light up a bonfire on the beach with your closest family and friends; the fireplace at your house will do too. Bring a bottle of champagne along and some marshmallows to roast. Indulge in the good times! Nothing beats a heart-to-heart talk with your loved ones.
**Stylish 30.**If you are a woman of fashion, then this theme will surely match your taste. Dress up your dessert table in style. Order a cake and cupcakes of matching patterns or colors. Don't forget to add a stylish hat or mannequin for a glamorous finish.
**Brunch Crunch.**Instead of throwing a typical dinner party, why not try throwing a brunch instead? Coffee, toast, pancakes, scrambled eggs, bacon, and fruits to feast on with your friends are indeed one unique way of celebrating your 30th.
Wishes for 30. Who says you are too old for balloons? Twist those balloons by tying a cord on each end of the balloon. Ask your guests to write down wishes on each, then after blowing your birthday candle, set them free. That should be a sight to behold!
You are eatingNew. Turning 30 is about trying something new. Why go to your favorite restaurant when you can eat somewhere new? You might discover a new favorite place and a new favorite dish too!
The music of the '90s. If you are turning 30, you lived in the era of cassettes, tapes, and CDs; watched the evolution of music turn from videos to files on Itunes and Spotify. Make this party memorable by topping your cake and cupcakes with cassette tape toppers, and make sure to play the music from the '90s, of course! That will indeed send a surge of nostalgia to everyone!
Bake that cake. Start searching online for that perfect cake recipe and bake your cake for your Big 30 party! You can eat it with satisfaction and serve it to your party-goers with pride. You might learn that you have a flair for the craft and can start your baking business, not wrong, right?
**The balloon of memories.**Another great thing you can do about the balloons is to use them as the chandelier for your memories. Tie the photos of your best memories with your guests. They will love to reminisce the good memories in those photos with you.
**New do for a new you.**You don't have to go overboard with having a new hairdo. Go for a change that will compliment you—nothing like a fresh cut and color for your 30th birthday.
Hilarious Tote Bags. As party favors for your guests, let them take home a funny statement tote bag that lies about your age or a funny quote about growing older.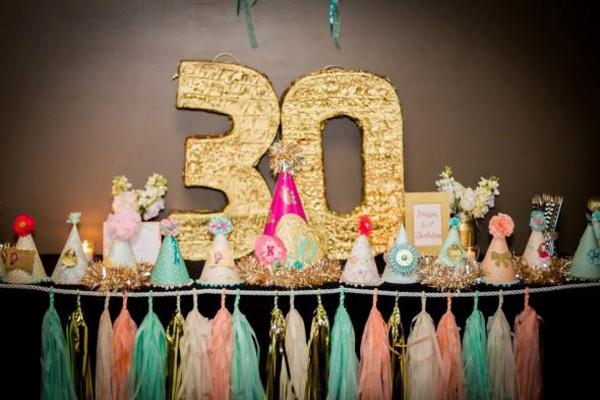 **The bucket list.**If you have a bucket list, start ticking off the items on the list. I don't have one, then make one. 30 is an excellent milestone to start doing important things in your life.
Paint a color. Were you tired of the same color welcoming you every day? Paint your walls a new color for your birthday. You will feel refreshed after the paint job because you accomplished something new for a new chapter.
**Wall of wishes.**If you are not fond of balloons, then you can opt for a cooler alternative where your guests can scribble down their wishes for you. Tape a black cardboard paper on your wall and leave metallic pens for your guests to sign.
**Somewhere New.**Be open to new possibilities! Go somewhere you've never been before. Take your best friend, your sister or your mom with you. Go on an adventure and do things that scare you. Nothing is satisfying than challenging yourself to do something out of your comfort zone.
**Oreo Stacks.**There is always a child inside of us. For your 30th birthday, why don't you bring in a childhood favorite? Oreos! Stack them up good and don't forget to bring a glass of milk along!
The 60 Belated Birthday Wishes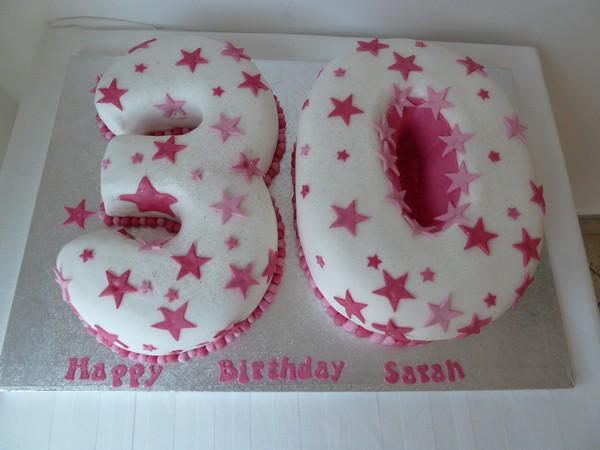 **Thank you,**Letter. You wouldn't get to where you are if it wasn't for your family and friends who have supported you throughout your journey. On this beautiful milestone of your life, why don't you send a heartfelt letter to your loved ones? Gratitude goes a long way.
**30 toppers.**Instead of denying the reality that you are indeed turning 30, why don't you face it head-on and top it on your cake, sandwiches, finger foods, and cupcakes?
**A day as a detective.**If you love solving mysteries, try being a detective for one day. Buy a 'murder mystery' kit and have fun with your friends on the night of your birthday.
Songs about 30. Break out of the traditional birthday invitations. Use your favorite childhood song lyrics for your invitation. That will give everyone a dose of nostalgia and a good start off for the party.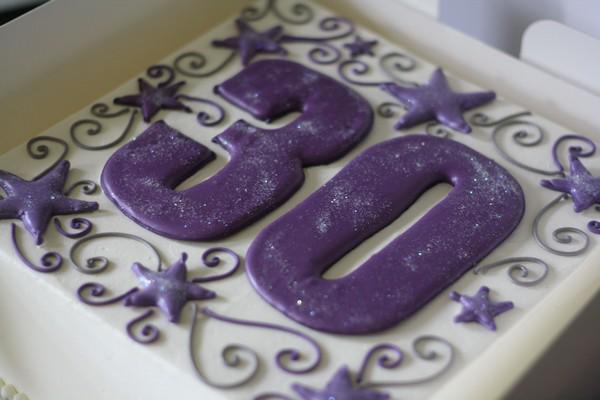 **Photo Booth.**Everyone loves pictures. Bring out the fun on your birthday by hiring a photo booth. A variety of hats and prop sets come with the package. Surf online for local photo booth services near your area. You can instantly have the photos printed, which is a good keepsake for your guests.
**Awesome 30.**Shout it out! Being 30 is super awesome! It is such a wonderful milestone. Write it on a chalkboard and hang it by your dessert table. Embellish your wall with streamers of 3 and 0 cut-outs.
The candy time capsule. Love sweets? Bring that love for candies by bringing in the candies from the '70s, the '80s, and 90'. Your guests will love these blast from the past sweets, which is hard to find in your local stores.
**Be a volunteer.**Doing something good for others will give you fulfillment like no other. Find a local orphanage or a shelter you can volunteer for. Instead of focusing or lamenting about your age, turn that focus on doing something great for others. If you love animals, go to your local pet shelter and volunteer for a day. If you love kids, go to your local orphanage and brighten up their day.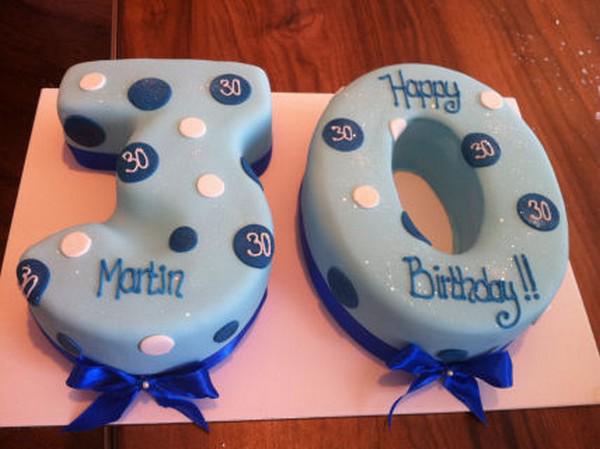 Costume party. Not the mascot kind of thing, but the blast in the past sort of costume party. You can do the 1920's era. Wear those feathery dresses, flappers, and pearls – the best dressed for the night gets a reward!
Travel with me. If you can't afford to travel out, It doesn't mean you can't bring the spirit of wanderlust with you. Decorate yourself with a particular country that you want to go to. You can go for an Asian theme or a European theme. You can send out your invitations in the form of a passport or ticket. Make use of that world map and travel guide as an embellishment on your walls.
**Model for a day.**The best way to feel like a star is to be a star for a day. Ask a friend or a professional to set you up for a photoshoot. Wear something pretty, put some make-up on and strike that perfect pose.
**Ladies Night.**Exclusively for ladies only. Dance the night away with your girlfriends or simply have a pajama party at home with a glass of wine in your hands and chat the night away.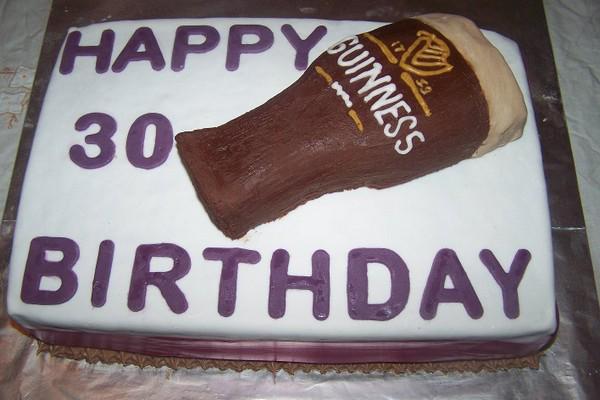 Kisses. A fun and creative way to celebrate your 30th birthday is to custom design kisses. Print a lot of kisses-size stickers and stick the '30' on the kisses.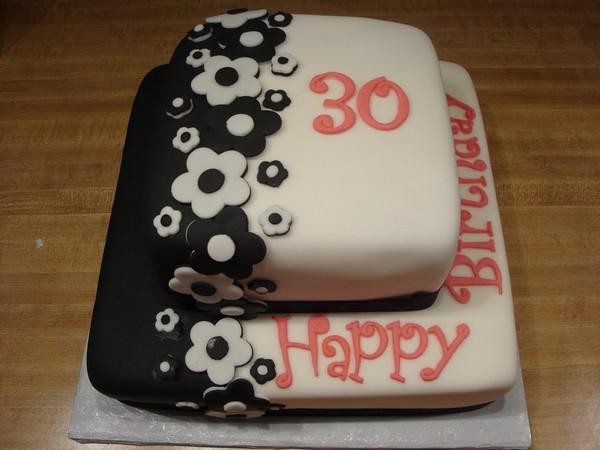 You are changinglives. Make a list of things you want to change. List down things that you want to change that will lead to a better you, like changing your spending habits, your routine of procrastinating, moving somewhere new if you've always been wanting to, and being more persistent with pursuing your passion.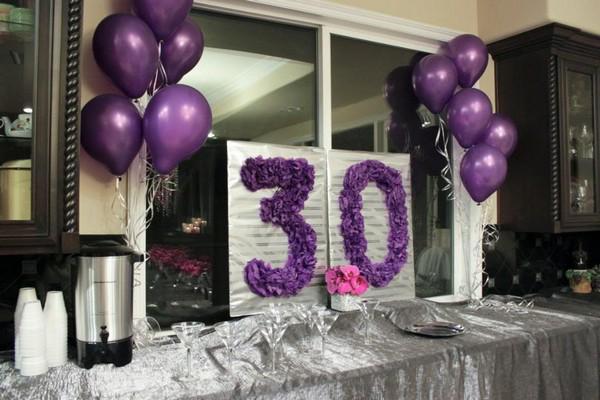 **Wine Day.**One of the finest things in life is wine. Treat yourself and your friends to a wine tasting day. The good things in life should be appreciated with great company.
The classic Oreo. Oreo is not just used for dipping milk; you can liven it up and decorate it. You can use it as a topper for your cupcakes.