Best 40th birthday party ideas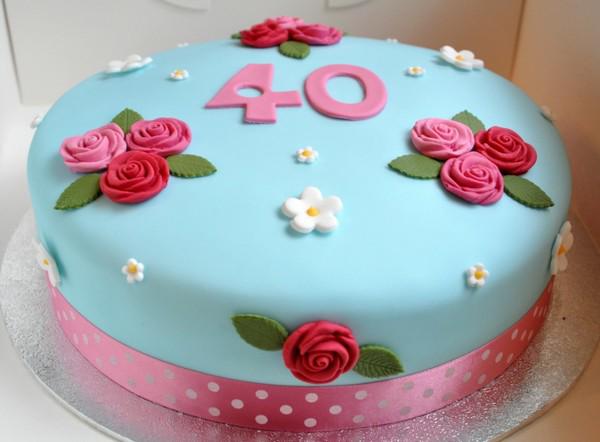 Modified: June 21, 2023, Published: August 31, 2015
Celebrating someone's 40th birthday is a momentous occasion filled with joy, reflection, and excitement for the adventures that lie ahead. To mark this milestone in style, we have curated a list of the best 40th birthday party ideas that are sure to create unforgettable memories.
Whether you're planning a surprise gathering, an intimate affair, or an extravagant bash, these ideas will inspire you to create a celebration that truly honors the birthday person's journey and achievements. From themed parties to unique experiences, get ready to embark on a sensational journey through our handpicked collection of the best 40th birthday party ideas. Let's make this milestone celebration an extraordinary and remarkable experience for everyone involved!
Call your family and friends over and together, welcome your 40thchapter with an open and eager heart for the adventure ahead. Below are ideas to aid you in throwing the most memorable birthday party:
Time Capsule Celebration: Invite friends and family to contribute meaningful items or letters to a time capsule. Create a dedicated space for guests to write down their wishes, memories, or predictions for the future. Seal the time capsule and set a date in the future when it will be opened, allowing the birthday person to reflect on their journey and the impact they've had on those around them.
Retro-themed Roller Skating Party: Take a trip back in time to the disco era with a retro roller skating party. Rent a roller rink, decorate it with vibrant colors, disco balls, and neon lights. Encourage guests to dress up in '70s-inspired outfits and provide roller skates for everyone to glide and groove to the funky tunes. Set up a snack bar with classic treats like cotton candy, popcorn, and soda pop.
Wine or Whiskey Tasting Tour: Embark on a memorable wine or whiskey tasting tour to indulge the birthday person's taste buds. Plan a visit to local wineries or distilleries, allowing them to sample a variety of fine wines or premium whiskeys. Arrange for transportation so that everyone can relax and enjoy the experience without worrying about driving. Pair the tastings with gourmet food pairings for a truly refined and sophisticated celebration.
Adventure-filled Weekend Getaway: Surprise the birthday person with an adventure-filled weekend getaway to an exciting destination. Choose a location that offers thrilling activities like skydiving, bungee jumping, or zip-lining. Plan a full itinerary with exhilarating adventures during the day and relaxing evenings with great food and cozy accommodations. This getaway will create memories to last a lifetime.
Casino Night Extravaganza: Transform a venue into a glamorous casino for a night of high-stakes excitement. Set up blackjack, poker, and roulette tables with professional dealers. Provide guests with personalized casino chips for an authentic gambling experience. Offer a buffet of delicious cuisine, signature cocktails, and live entertainment. Encourage guests to dress in elegant attire for a night of glitz and glamour.
Outdoor Movie Marathon: Create an enchanting outdoor movie marathon for the birthday person and their guests. Set up a large screen in the backyard or at a local park. Arrange comfortable seating with cozy blankets and pillows. Curate a lineup of the birthday person's favorite movies or a theme that reflects their interests. Serve movie theater-inspired snacks, like gourmet popcorn, nachos, and candy.
Row, row, row your boat. There's no greater way than to welcome your 40thbirthday in luxury. Hire a boat as a venue for your party, then sail to a river or sea. Make sure to check if one of your guests is sea-sick so that everyone will have fun.
Masquerade. Ask your guests to come in on a mask. Follow the theme and dress up your dessert table in an elegant masquerade theme. Intricate patterns, black ribbons, roses, and a mask topper for your cake will bring out a mesmerizing feel to the party.
Great Gatsby. Best 40thparty theme for men. Bring out that inner mafia spirit with this theme from the 1920s. Ask the women to dress in their best flappers and pearls while the men don their best suits for the event. Embellish the room with glitter and maroons for that mafia-inspired setting.
Cocktails and Glamour. You ought to have some bartending skills under your belt, or you can hire a professional to mix you up to your party cocktails for your 40th. Serve finger foods that will perfectly complement the drinks, and to top off the glamorous feel, ask your guest to dress in their best!
The Classic Barbeque. Who doesn't love barbeques? All you need is a grill, the perfect meat cuts, enough fire, and your backyard! This laid-back theme is pretty easy to throw if you are not fond of formal and glamorous parties.
A day of golfing. A day away from work, the hustle and bustle of the City, and a trip to a golfing spot with the boys is undoubtedly a nice treat for your 40th birthday. Recharge in the clubhouse with refreshments and sandwiches; you'll be fully refreshed after this.
**A day with****Dionysius.**Wine is an item of luxury. Go for a wine tasting day with your friends. On your 40thbirthday, indulge in the finest wines in your local winery; after all, you deserve all the luxuries on this milestone!
Read more interesting The 100Happy Birthday Quotes.
**What Happens in Vegas; Stays in Vegas.**The glamorous nights in Vegas! The sound of the slot machines, the rustle of the shuffling cards, the light thud of the dice in the poker table, and the bright flashing lights are enough to send your pulse racing with excitement. Bring that thrill and excitement to your 40th birthday party. Order gumballs in black and red, serve miniature cakes in the shapes of dice, and don't forget the champagne! Ask your guests to come in their suits and dress. If you have a lot of budget, you can employ the services of a casino night hire to complete the experience.
**Photo Slideshow of Memories.**This is a good way of sharing memories with your guests. Ask your guests a few days away from your birthday to send you photos of them with you. Compile these beautiful memories into a beautiful slideshow and watch them unfold during the party. The surge of nostalgia for the good times will sweep happiness and a pang of tears into the heart of every guest.
Spa and Wellness Retreat: Treat the birthday person to a luxurious spa and wellness retreat. Book a weekend getaway at a serene resort or wellness retreat center. Provide a variety of spa treatments, from massages and facials to yoga and meditation classes. Offer healthy and nourishing meals to promote overall well-being. This indulgent and rejuvenating experience will leave them feeling refreshed and pampered.
Backyard BBQ Bash: Host a laid-back and fun-filled backyard BBQ bash. Set up grills and picnic tables in the yard, creating a relaxed atmosphere. Serve an array of mouthwatering grilled delicacies, from burgers and hot dogs to grilled veggies and gourmet kebabs. Provide outdoor games like cornhole or a friendly game of touch football. Create a cozy fire pit area for roasting marshmallows and sharing stories under the starry sky.
Mystery Dinner Theater: Combine fine dining and interactive entertainment with a mystery dinner theater experience. Choose a venue that offers a captivating murder mystery performance while guests enjoy a delectable meal. Encourage guests to participate in solving the mystery and unveil the culprit. It's a night of intrigue, laughter, and delicious cuisine that will keep everyone engaged and entertained.
Private Chef Experience: Treat the birthday person to a gourmet culinary experience by hiring a private chef. The chef can prepare a customized menu tailored to their preferences, showcasing exquisite dishes and flavors. Whether it's an intimate dinner party at home or a grand affair at a rented venue, this personalized dining experience will elevate the celebration to a whole new level.
Yacht Party: Charter a private yacht for a luxurious and unforgettable birthday celebration. Cruise along the coast or set sail to exotic destinations while enjoying breathtaking views, refreshing cocktails, and delicious food. Create a relaxed and sophisticated atmosphere, complete with onboard entertainment and water activities like swimming or snorkeling.
Happy Birthday to You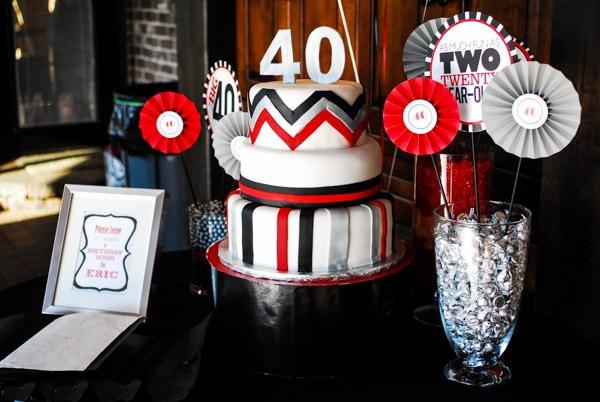 Checking-in. Invite your closest friends and spend a night brooding over the best moments you had together in a hotel. Indulge on the finest cuisines of the hotel's café and drift lazily around the hotel's pool. It's okay to spoil yourself! You only get to celebrate your turning of 40 once in a lifetime, after all.
**Bowl it out.**It could apply to any sport. Bowling is easier to host, and everyone can play it. Rent two lanes at your local bowling alley for a day. Form 2 groups and outwit each other on a bit of bowling competition. Afterward, you can replenish your strength at the bowling alley's food court or have a delicious dinner at a restaurant or bar nearby.
Comedy Roast: Organize a lighthearted and hilarious comedy roast for the birthday person. Gather friends and family who know them well and have a knack for comedic timing. Each guest can take turns roasting the birthday person in a good-natured and humorous way. Ensure that the jokes are respectful and tailored to their personality, creating a memorable and laughter-filled event.
Art Party: Host a creative and artistic celebration where guests can explore their artistic side. Set up art stations with various materials such as canvases, paints, brushes, and clay. Encourage guests to create their own masterpieces or participate in a guided painting class. Display the artwork around the venue and have a mini art exhibition to appreciate everyone's talents.
Scavenger Hunt Adventure: Plan an exhilarating scavenger hunt adventure around the city or in a specific area of interest. Create clues and challenges that lead participants to different landmarks, historical sites, or hidden gems. Divide guests into teams and provide them with maps or smartphones with a scavenger hunt app. The team that completes the hunt first can be rewarded with a prize.
Casino Cruise: Take the birthday celebration to the high seas with a casino cruise. Board a luxurious ship with onboard casinos, live entertainment, and gourmet dining options. Guests can enjoy a night of gambling, socializing, and indulging in the cruise's amenities. Watch the sunset over the water and dance the night away as the ship glides through the waves.
Outdoor Wine and Cheese Tasting: Host an elegant outdoor wine and cheese tasting in a picturesque setting. Set up a curated selection of wines from different regions, along with a variety of artisanal cheeses and accompaniments. Provide tasting notes and guidance to enhance the experience. Guests can mingle, savor the flavors, and appreciate the pairing of these exquisite delights.
Retro Video Game Tournament: Bring back the nostalgia of classic video games with a retro video game tournament. Set up gaming consoles with iconic games from the birthday person's childhood, such as Super Mario Bros., Sonic the Hedgehog, or Tetris. Create a tournament bracket and let guests compete for the highest scores. Award prizes for winners and enjoy the friendly competitive spirit.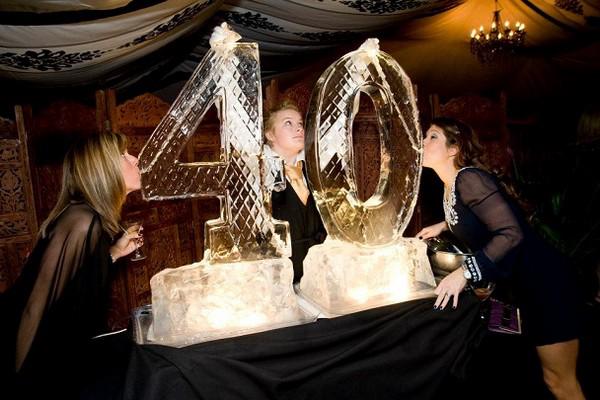 Outdoor Movie Night. Hang light bulbs around your garden, bring out a large table and adorn it with a beautiful mantle; Bring out your finest bottles of wine, popcorns of different flavors, and other finger foods; Don't forget the couches, comfy seats, and a projector; select a classic movie that everyone loves and have the best 40thbirthday night ever!
Destination Wine Tour: Plan a wine tour to a renowned wine region or vineyard destination. Whether it's Napa Valley, Tuscany, or another wine-producing region, organize a guided tour where guests can visit multiple wineries, taste different wines, and learn about the winemaking process. Enhance the experience with scenic vineyard views and delightful gourmet food pairings.
Masquerade Ball: Host an extravagant masquerade ball, where guests don elaborate masks and elegant attire. Transform the venue into a mystical wonderland with dim lighting, draped fabrics, and opulent decorations. Hire a live band or DJ to provide enchanting music for guests to dance the night away. Serve a lavish feast and arrange for a grand reveal where masks are removed at midnight.
**Wellness Retreat:**Organize a wellness retreat focused on relaxation, rejuvenation, and self-care. Choose a serene location with spa facilities, meditation spaces, and yoga studios. Offer a variety of wellness activities such as massages, facials, yoga classes, and guided nature walks. Incorporate healthy meals and encourage guests to disconnect from technology and embrace a peaceful and mindful experience.
**Charity Fundraiser:**Use the 40th birthday celebration as an opportunity to give back to the community. Organize a charity fundraiser in honor of the birthday person, supporting a cause close to their heart. It can be a gala dinner, a silent auction, or a themed event that raises funds and awareness. Engage guests in meaningful activities and showcase the impact their contributions can make.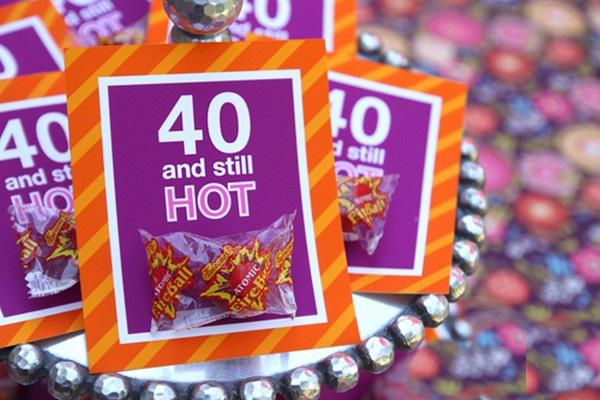 Camping fun. Whether it's by an actual campsite or by a farmer's field, there is nothing as adventurous and laid back as spending your birthday with your loved ones by an open fire. Bring barbecues to roast and some marshmallows too.
**Never too old for Carnivals.**Everyone has an inner child in their heart. Relieve this youthful spirit with a vintage carnival birthday party. Revive those childhood memories with a carnival streamer and a carousel streamer atop your 40th birthday cake. There are vast arrays of food you can serve for the party. One of the best that will occasion is barbeque.
**Diamonds are a girl's best friend.**Welcome your 40thwith an alluring jewelry luncheon party. Design the tables with sparkling beads for that glamorous effect. Place some cherry blossom branches on your vases and make the linens go with the overall elegance by using beautiful soft pastel shades.
**Wiggin' it.**There is nothing like a fun and crazy party when wigs are part of it. Buy some neon-colored and bright-colored ones. There's no harm in being silly at the age of 40. Hire a photographer or a volunteering relative for the event to capture all those happy and crazy smiles as well!
**Mary at 40thand her Secret Garden.**If you want to throw an elegant party in the comforts of your home, then this theme will perfectly suit your taste. Take out your tables and mantles for some fresh air out in the garden. That fine china you've kept hidden for years in the comfort of your kitchen shelves is the perfect ensemble for your garden party. To add grace to your ideal set-up, make sure to choose two colors that will be the theme of your party. Finish it off with some fresh flowers as a centerpiece for each table.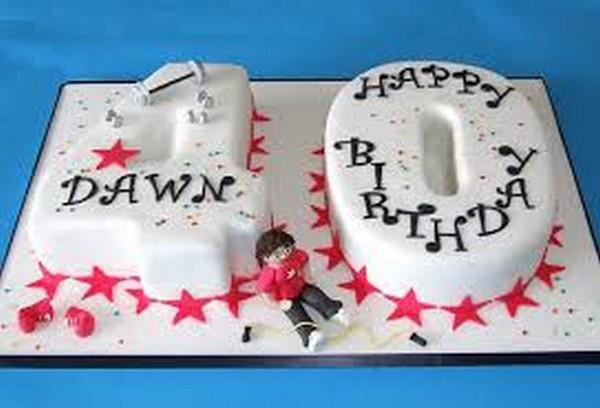 Rock Band.  Why not spend your 40that a local pub or dining hall? Rent it for the night and search for the perfect tribute band for the occasion. There are tribute bands for U2, The Beatles, Jackson, and the Rolling Stones, to name a few.
**The Year 1975.**The era of today's 40 year-olds. It's the year of teased hair, leather, shoulder pads, and crazy awesome music! Let the theme of the 1975 stream in your stereos and ask your guests to come in their best 70's ensemble.
Empire State of Mind. New York – such a wonderful city! Bring in that New Yorker spirit to your party. Embellish your dining room with party favors that scream New York – the statue of liberty, high-rise buildings, newspapers, and the famous yellow taxi are some toppers or decors that you can put up around your house.
You are goingJapanese. Go Japanese for your 40th for a change. If you have a passion for the culture and the food, then a Japanese-themed party will be perfect for you! Dish out that tempura and show off your sushi-making skills! Make Japanese paper crepe lanterns for that perfect oriental touch and use them as streamers for your party. A Japanese-style party won't be perfect without a cup of green tea and bowls of zenzai (Japanese shaved ice dessert) for a sweet ending. Match the design with the theme. Use Pinks and reds with black for the plates and the napkins. Use Cherry Blossom branches on a vase as table centerpieces.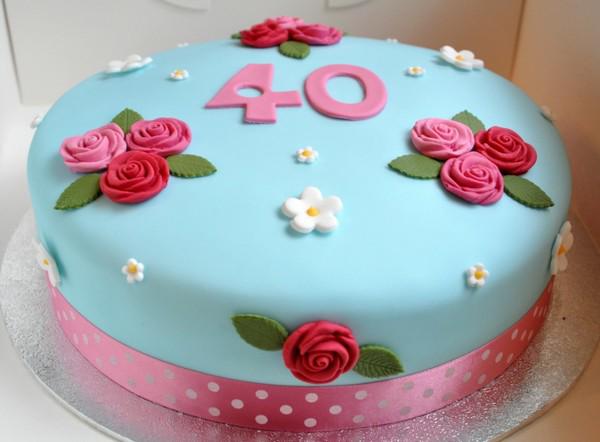 **Gold, glam,**and glitters. Gold is the color of elegance and allure.  For your 40th, it is right to celebrate your birthday in luxury. Use gold cupcake foil for your desserts, gold mantles for your tables, and perhaps add some sparkling golden champagne for that glamorous and glittering 40thbirthday.
The perfect 40thbirthday party favors. There are a variety of ideal party favors for your guests. You can opt for The Vintage Pearl as a giveaway that will undoubtedly surprise and bring delight to their hearts, as well as Gussy Sews with an assortment of chocolates, facial masks, tea bags, or put anything inside it that strikes your fancy.
**Bring the Magic On.**Both kids and adults can enjoy your 40th birthday. Hire a magician to liven up the party. The performance's first half can be dedicated to the kids and the 2nd half for the adults. You can also serve a separate menu for the kids and set up different tables so that they can bond together.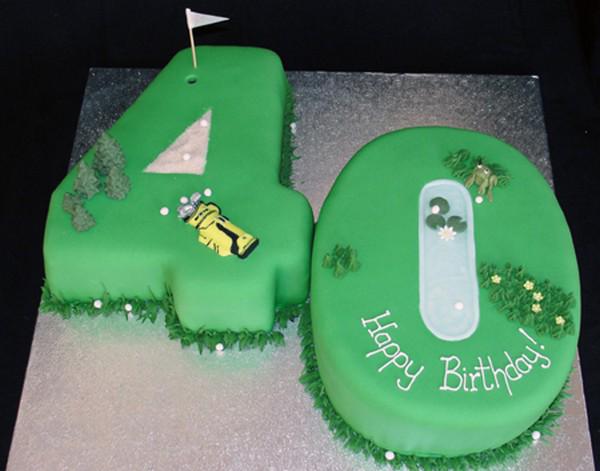 Beach Party. If the weather is perfect, it is a beautiful idea to throw your 40th birthday party on a beach. The sand, the sea, and the blue skies will surely make for a memorable 40th party. Ask everyone to come in their best summer outfit. You can also set up a volleyball net and get everyone to play! Pair the theme up with refreshing juices and desserts to cool off the heat.
**Give Love on Your Birthday.**The best gift you can give to yourself is the satisfaction and fulfillment of helping those in need. For your 40th birthday, choose your local charity of choice and spend a day making a difference. This will surely feed your soul as no other gift can.
**A day away from the City.**Hire a big villa out of town. Invite your closest family and friends over and enjoy a weekend away from the City's fast-paced lifestyle. Bring over some barbeque and champagne and enjoy the vast twilight at night. Light up a bonfire and chat the night away. The best kind of party is spent with the people closest to your heart as intimately as possible.