Best 50th birthday party ideas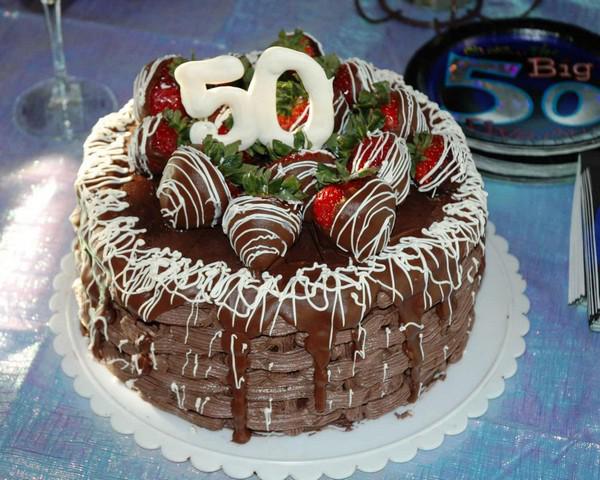 Modified: June 21, 2023, Published: August 31, 2015
Reaching the milestone of 50 years is a remarkable achievement that deserves to be honored in style. To help you create an unforgettable 50th birthday party, we have gathered a collection of the best ideas that will make this milestone moment truly special.
From elegant soirées to adventurous experiences, we invite you to explore our handpicked selection of 50th birthday party ideas that will leave a lasting impression on the birthday honoree and their guests. Let's embark on a journey of celebration, reflection, and joy as we toast to 50 years of incredible memories and look forward to the exciting chapters that lie ahead.
Many ideas will turn your 50thchapter into a memorable event both for you and your guests.
A Decades-Themed Party: Celebrate the birthday person's life journey by throwing a decades-themed party. Decorate different areas of the venue to represent various eras, from the '70s disco to the '80s neon. Encourage guests to dress in outfits inspired by their favorite decade and play music from each era to create a nostalgic atmosphere.
Weekend Getaway: Surprise the birthday person with a weekend getaway to their dream destination. It could be a serene beachside retreat, a cozy cabin in the mountains, or a luxurious city escape. Plan activities and excursions that cater to their interests and preferences, ensuring a relaxing and enjoyable celebration.
Black-Tie Gala: Host an elegant black-tie gala at a stylish venue. Decorate the space with luxurious accents, such as sparkling chandeliers and elegant table settings. Hire a live band or DJ to create a sophisticated ambiance. Serve gourmet cuisine and signature cocktails, and encourage guests to dress in their finest attire.
Memory Lane Slideshow: Create a heartfelt slideshow showcasing the birthday person's life journey. Include memorable photos, videos, and significant milestones. Gather friends and family to share personal anecdotes and stories during the event. It's a touching tribute that celebrates their life and accomplishments.
Bucket List Adventure: Help the birthday person tick off an item from their bucket list by organizing an unforgettable adventure. It could be anything from hot air ballooning and scuba diving to driving a race car or learning a new skill. Customize the experience based on their interests and passions, creating a once-in-a-lifetime celebration.
Formal Dinner Cruise: Charter a private yacht or book a luxury dinner cruise to celebrate in style. Enjoy breathtaking views while indulging in a gourmet dinner prepared by a top chef. Raise a toast to the birthday person's accomplishments and toast to the next 50 years of joy and success.
**Bold at 50.**Be proud! There is no reason to be ashamed at turning 50. Fill your party venue with the number 5-0. Give your cupcake a 50 topper, your streamers, and your cake as well. It is not as bad as you think. Hang 50 photos of you and your loved ones in a clothes string for a memory throwback and to look back at the best times of your life. Make a playlist of your 50 favorite songs of all time and let it play during your birthday party.
**50 and Fabulous.**Who says you are too old for glitter? No one will be too old for the glitz and glamour! Serve fancy high heels-shaped cookies glimmering in pink candy, and make sure that your table set-up and decorations follow suit. Don't forget that big 5-0 cake topper!
**Surfin' at 50.**Release that inner surfer with this fantastic party theme. Invite everyone to come in their best summer or surfing outfit. If you can hold your birthday by the beachside, then it's a plus! If not, you can always have it by the pool in the clubhouse in your village. Bring along surfboards if the beach will hold the party!
**The Beauty of Tiffany.**Every woman dreams of owning a trinket from Tiffany and Co. The dazzling yet straightforward design is simply unforgettable. Make your party stunningly gorgeous with a Tiffany and Co.-inspired dessert table. Remember, it's all about the blue and pearls. You can make a lovely centerpiece with a pearl and a vase, then a simple white rose.
Black and White 50. Bring out the class and elegance of 50 with this flexible theme. There are only two things to keep in mind, black and white. Table clothes can be black and the plates white, or vice versa. The dessert can be designed in such a way to show your advocacy for this minimalist theme.****
**Rustic and Elegant at 50.**Be mesmerized by this theme! The combination of golden antlers and elegant flora will surely capture your heart. Decorate the tables with a bouquet of beautiful flowers and golden antlers to capture that rustic and sleek feel.
**King and Queen of Hearts.**Alice and Wonderland are not just for kids. Adults can still enjoy the story too! Take the theme of the King and Queen of hearts from the beloved masterpiece of Lewis Caroll and dress it up as a card! Use the theme on your dessert table and as your streamers.
**Baseball Time.**Take the excitement of the baseball game thrill in your party. Men will love this theme for sure, and it is perfect for all ages. Ask your guest to come in their baseball jerseys and spend the afternoon reliving all the best moments in baseball history. Spend the afternoon over mouth-watering barbeque and beer. It will surely make your 50than afternoon to remember.
**Dukes of Hazzard.**Love racing? Bring the spirit of speed into your theme, also perfect for boys of all ages. Bring the music of racing into your dessert and decorations. You can ask your guests to dress up as the characters to add a pinch of fun.
**Spanish Beach.**This is an excellent topic for a travel theme party. Instead of the usual airplanes and map decoration, opt for a Spanish-themed beach party! Make the colorful Spanish parties your inspiration, as well as the live music and dancing. That will make for a unique and memorable 50thbirthday!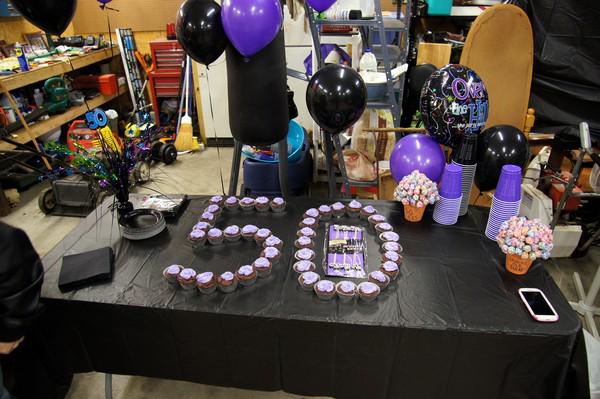 **4thof July.**If your birthday coincidentally falls on the same date, then a 4th of July birthday theme will be awesome! Stick the American Flag as toppers for your cupcake and turn everything white, blue, and white as a real supporter of the United States of America.
**Royalty for a Day.**One of the most unforgettable ways to celebrate your 50this observing it the most royal way possible. Hire a castle's dining hall for a day. Combine it with a medieval banquet theme to have a natural feel of dining in style.
**Rock Star at 50.**If you love rock n' roll, surely you will adore this theme. Wear an old concert t-shirt to the party and play some complex core rock music from your era! Your guests will have a blast for sure, and don't forget to bring out some beer as well.
Geezer Party. Poke fun on your birthday party with the 'over the hill' theme. You can get comical gag signs on local stores to hang around the venue, such as "I'm 18 with 32 years of experience", "I'm not 50," and more.
**All about 50.**Here's a fun idea to spice up the party. Have your guest list down anything 50 about you! For example, 50 amazing and fun facts about you, your 50 outstanding accomplishments, your 50 funny and unforgettable moments, or 50 reasons why they love you. You can ask the guest to fill the list during the party or when they RSVP. At 50, a person would touch so many lives and achieve a lot of things. It is only fitting to give recognition to such feats!
**Picture Perfect Memories at 50.**Take your guests on a trip down memory lane with a wall of your black and white images from significant moments of your life. To make the statement even bolder, lay the photos out in a big 5 and 0!
Themed Costume Party: Choose a fun and creative theme for a costume party. It could be a favorite movie, a historical era, or a fantasy world. Encourage guests to dress up in elaborate costumes and provide prizes for the best outfits. Decorate the venue accordingly and create a lively atmosphere filled with laughter and imagination.
Outdoor Adventure Games: Organize an outdoor adventure games day, including activities like scavenger hunts, obstacle courses, and team challenges. Divide guests into teams and provide them with tasks to complete within a specified time frame. Incorporate elements of physical and mental challenges to keep everyone engaged and entertained.
Private Cooking Class: Arrange for a private cooking class led by a renowned chef. Choose a cuisine that the birthday person enjoys or wants to explore. Learn to prepare a gourmet meal together and savor the dishes afterward. It's a hands-on experience that combines culinary skills with bonding moments.
Surprise Party: Plan a surprise party, gathering the birthday person's closest friends and family in a location that holds special meaning to them. Coordinate with a trusted friend or family member to ensure the surprise element is preserved. Decorate the venue, prepare their favorite food and drinks, and capture the priceless moment when they walk in to discover the celebration.
Sports Tournament: Organize a sports tournament with the birthday person's favorite games, whether it's golf, tennis, basketball, or soccer. Invite friends and family to participate and compete in a friendly and spirited environment. Create teams, provide jerseys, and award trophies or medals. It's a fantastic way to celebrate their love for sports while fostering camaraderie and friendly competition.
**Beats with The Beatles.**It started with The Beatles. They are the original launcher of boy bands! Celebrate your 50thin style with a theme commemorating this awesome boy group! Line your walls with posters from way back and top your cupcakes with pictures of each member.
**Ice Cream Lover.**Let go of the Diabetes watch for this party, just for a day! Ask your guests to bring their favorite ice cream topper or cones. Buy all the assortment of ice creams you want for the party, bananas, and brownies to complement the ice cream, and let everyone make their custom parfaits!
**The Fountain of Youth.**Perfect for summer, this idea will surely add a blast of fun to the party. Bring a mock kiddie pool in the center of your garden. Fill it up and have a balloon and flowers float in it. Make sure to bring in that fountain effect. Have the guest gather around the fountain and let them tell stories of their youths with the celebrant.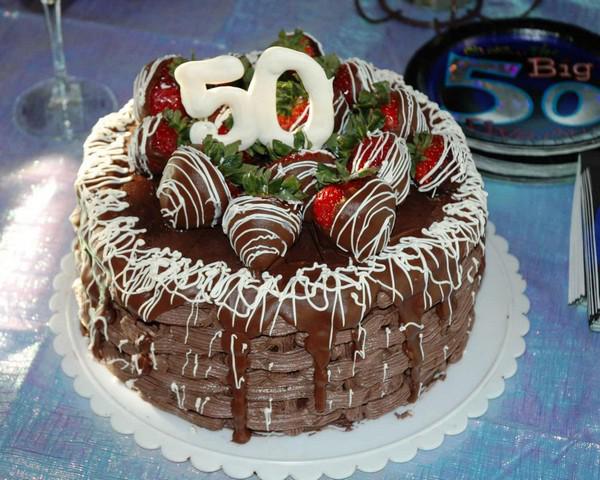 **Wine and Cheese!**Turning 50 means coming to maturity gracefully. Liven up the room with classical and jazz music. Serve cheeses of all kinds and crackers to go with it. Just as fine as you are, serve at least four of the best wines you have.
Volunteer and Give Back: Dedicate the 50th birthday celebration to giving back to the community. Organize a volunteer activity that aligns with a cause close to the birthday person's heart. It could be a day of helping at a local shelter, organizing a charity drive, or contributing to an environmental project. By making a positive impact, the celebration becomes even more meaningful and reflects their compassionate spirit.
Virtual Celebration: Host a virtual celebration where friends and family from around the world can join in. Utilize video conferencing platforms to connect and engage with loved ones. Plan interactive activities, games, and virtual toasts to make the event feel personal and inclusive.
Outdoor Picnic: Organize a chic outdoor picnic in a scenic park or garden. Set up cozy seating areas with blankets, cushions, and low tables. Create a gourmet picnic menu with an array of delectable finger foods, refreshing beverages, and decadent desserts.
Mixology Class: Arrange a mixology class led by a professional bartender. Send cocktail kits to guests' homes prior to the party, containing all the ingredients and tools needed to create signature cocktails. Follow along with the mixologist's instructions to craft delicious drinks and enjoy the experience together.
Celebrity Impersonator Surprise: Hire a talented celebrity impersonator to surprise the birthday person. Whether it's their favorite actor, musician, or sports figure, the impersonator can interact, entertain, and even perform a mini-show. It's a unique and entertaining experience that adds a touch of celebrity glamour to the celebration.
Interactive Game Show: Host an interactive game show-style party, inspired by popular television game shows. Divide guests into teams and challenge them with trivia questions, physical challenges, and brain teasers. Create a lively and competitive atmosphere with engaging hosts and exciting prizes.
Food Truck Festival: Transform the party into a lively food truck festival. Invite a selection of local food trucks to set up stalls offering a diverse range of cuisines. Guests can enjoy sampling a variety of delicious dishes while exploring different flavors and culinary experiences.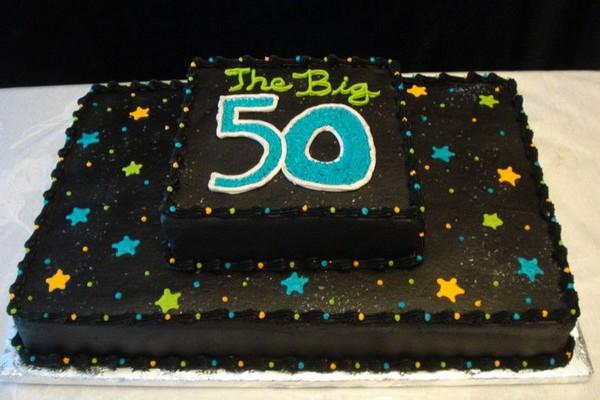 Gold and Silver. These colors are the hues of wealth and elegance. At 50, you have been through so much in life that you came out winning with these two qualities in tow. A perfect way to celebrate your 50th is by using these two beautiful colors as your theme. The stunning dessert tables, the set-up, and the centerpieces in gold and silver pearls will indeed exude a marvelous effect into your party.
Escape Room Adventure: Take the birthday celebration to the next level with an escape room adventure. Book a private room for the group and challenge them to solve puzzles, decipher clues, and work together to escape within a set time limit. It's an immersive and thrilling experience that fosters teamwork and excitement.
Personalized Wellness Retreat: Customize a wellness retreat tailored specifically to the birthday person's needs and interests. Arrange private yoga or fitness sessions, spa treatments, meditation workshops, and nutritional consultations. It's a holistic celebration that focuses on their well-being and rejuvenation.
Outdoor Wine and Paint Party: Host an outdoor wine and paint party where guests can unleash their creativity while enjoying fine wines. Set up painting stations with canvases, paints, and brushes, and provide a selection of wines for guests to savor as they create their masterpieces. Hire a local artist to provide guidance and inspiration.
Virtual Concert Experience: Arrange a virtual concert experience featuring the birthday person's favorite band or musician. Use a streaming platform to broadcast a live performance or a recorded concert. Encourage guests to create a concert-like atmosphere at home by dressing up, dancing, and singing along to the music.
Sustainable Celebration: Organize an eco-friendly and sustainable birthday party that promotes environmental consciousness. Use biodegradable decorations, serve organic and locally sourced food, and provide recycling stations. Incorporate educational activities or workshops on sustainable living to inspire guests to adopt greener habits.
Social Impact Party: Plan a party with a social impact focus by partnering with a local charity or nonprofit organization. Guests can donate to the cause and participate in activities that contribute to the community, such as assembling care packages for those in need or volunteering at a local shelter. It's a meaningful way to celebrate while making a positive difference in the world.
Classic Movie Night. Nothing like a movie night with your friends! Take that projector out and play your favorite classic movie. Prepare popcorns, soda, and a quilt, and have a blast under the twilight in your backyard.
The 1960's. It is the era- the 50 year-olds – The great music, the insane fashion, the rich history, and the awesome Hollywood blockbusters of the '60s. Play the theme of the Beatles and the Rolling Stones; sport the big hair of the '60s; sport the elephant jeans, the pretty dresses, and big headbands; fill the room with 1960's rock posters.  This will be a party to remember for sure!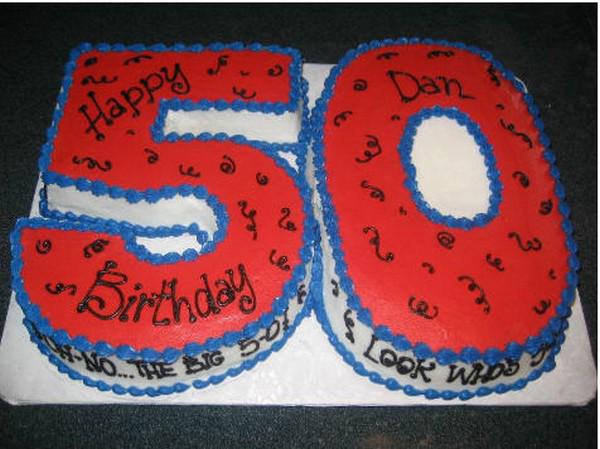 **It's My Life.**This is a great party idea where everyone can participate. Make a fill-in-the-blanks sheet for the guests. Make it short up to 7 questions max about the celebrant such as 'the happiest I've seen (the celebrant) is when… or my favorite moment with (the celebrant)… or list down three qualities you love about the celebrant are some examples. You can come up with your own and have the guests send the answers to you in advance so when the day of the party comes, you can compile it in a video with pictures that will indeed move the hearts of everyone in the room.
**The Philosophers.**It is all about the wreaths, the togas, and the robes of the age of philosophy. The guests should come in looking like Plato, Aristotle, Socrates, or Einstein! They have to prepare a short quote and read it aloud in front. To break the ice, other guests can try and guess which philosopher that quote came from.
They are candidlyCollected. To go with the theme, decorate everything in sepia or black and white tones. Place disposable cameras in each table and hold a contest which person will have the funniest or most memorable photo of the night. Collect all the pictures and stick them on a wall. Let the celebrant decide who the winner of the night is!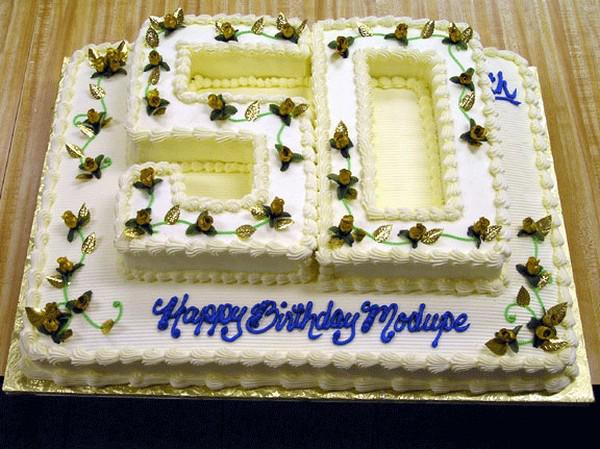 **Fiesta 50.**The bright colors of the fiesta – vivid greens, reds, oranges, blues, yellows, and purples! This easy-breezy theme is perfect for a lively party filled with dance music with great food of any kind to boot. Simple make a colorful streamer of different colors and serve the most delicious food you can think of. Anything will work with this theme!