Sweet Happy 30th Birthday Quotes and Wishes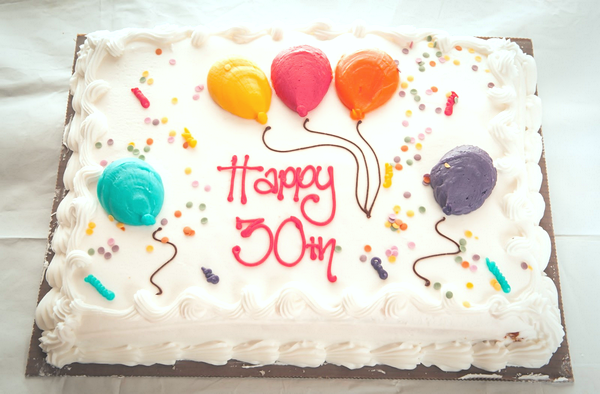 Modified: June 20, 2023, Published: August 10, 2015
Welcome to a collection of heartfelt and sweet birthday quotes and wishes, specially curated to celebrate the significant milestone of turning 30. Reaching this age marks a pivotal moment in one's life—a time of reflection, growth, and embracing the journey ahead. In this compilation, we have gathered an assortment of tender and loving messages designed to honor the unique individuality, achievements, and aspirations of those entering their thirties.
These quotes and wishes serve as reminders of the love and support that surrounds them as they step into this new chapter. Whether you're celebrating a cherished friend, a beloved family member, or a dear partner, you'll find a variety of sentiments that capture the essence of this meaningful occasion. So, let us embark on a journey of sweet birthday wishes, filled with warmth, encouragement, and the celebration of a remarkable life at 30.
Happy 30th birthday! May this new decade of your life be filled with boundless joy, exciting adventures, and endless love.
Wishing you a milestone birthday filled with beautiful moments, cherished memories, and dreams that soar to new heights. Happy 30th!
Cheers to 30 years of laughter, growth, and incredible experiences. May this birthday be the start of an extraordinary chapter in your life.
Happy 30th birthday! May you embrace this milestone with grace, confidence, and the knowledge that the best is yet to come.
Sending you heartfelt wishes on your 30th birthday. May this year be a stepping stone to greater achievements and happiness.
Happy 30th! May the next thirty years be even more remarkable than the first, filled with love, success, and endless possibilities.
On your special day, I celebrate the amazing person you've become. Happy 30th birthday, and here's to the remarkable years ahead.
Wishing you a birthday that sparkles with joy and radiates with love. May your 30s be filled with blessings beyond measure.
Happy 30th birthday! As you embark on this new phase of life, may you find the courage to pursue your dreams and create a future that inspires you.
Congratulations on reaching this incredible milestone! May your 30s be a decade of growth, self-discovery, and unforgettable moments.
Happy 30th birthday! May the years ahead be filled with laughter, cherished friendships, and an abundance of love and happiness.
Sending warmest wishes on your 30th birthday. May you always follow your heart and find fulfillment in everything you do.
Happy 30th! May this birthday mark the beginning of a fulfilling journey, where every dream you hold dear becomes a beautiful reality.
Wishing you a joyful 30th birthday filled with love, laughter, and cherished moments that will forever warm your heart.
Happy 30th birthday! May this milestone be a reminder of how far you've come and a glimpse of the incredible future that awaits you.
Congratulations on turning 30! May this birthday bring you closer to your goals, surround you with loved ones, and fill your life with happiness.
Happy 30th! May the wisdom of the past and the dreams of the future guide you towards a life that's filled with purpose and contentment.
Wishing you a fantastic 30th birthday, filled with adventures, new beginnings, and the courage to pursue what sets your soul on fire.
Happy 30th! May your journey ahead be blessed with love, prosperity, good health, and the fulfillment of all your heart's desires.
On your 30th birthday, I celebrate the remarkable person you are and the incredible potential you hold. May this year be your best one yet!
Are you really 30? You don't even look like one! Happy birthday! Stay forever young.
Look on the bright side. You are halfway through receiving your pension and having an unlimited vacation. Happy thirty birthday!
Don't ever think you are too old to do things that you've always wanted. Now that you are 30, you have enough wisdom to avoid doing the stupid (although I doubt that) and you are young enough to have the energy to conquer any obstacles in your way. Better late than never, right? Happy Birthday!
The only thing that you have to change in your life when you turn 30 is your moisturizer. You need to get the ones with anti-aging ingredient!
Are you ready for more adventures? Brace yourself for a whirlwind of exhilarating experiences! Enjoy your big journey ahead! Happy 30th birthday!
30 is the prime of all ages. You have garnered success in your career, you know which friends will stay with you no matter what happens and you have a pocketful of experience to guide you in the days to come. Cheers! Have a wonderful and blessed birthday!
You have to think twice about blowing those 30 pieces of candles. Don't worry! We you a 3 and 0 candle, that should be easy enough. Have a wonderful birthday!
Goodbye to the days of club-hopping and binge-drinking weekends. Say hello to the days of quiet and all-day-long stay at home weekends. Happy thirty birthday!
Not all 30 year-olds look as young as you do. Maybe you can teach the ways of looking ageless and get rich because of it! Happy Birthday!
If you haven't done everything you wanted when you are 20, this is the opportunity for you to keep pursuing those dreams. As long as you still have the energy to do it, nothing can stop you. Just don't forget to take a rest if your back starts to hurt. Happy 30th birthday.
Aside from the occasional backaches and muscle pains, nothing really changes. Not to mention the increase in the number of supplements you have to take, slower metabolism and the anti-aging cream.
All right, it is not that bad? At least you are three decades away from arthritis and white hair. Happy thirty birthday!
We leave an assortment of prints along the way. The ones you have left me are the most precious. It is full of beauty, grace and strength. I am anticipating more as you take your journey towards your 30th chapter. Happy birthday.
I can't believe that just a year ago you turned 29. And now, for the second time around, you are 29. Happy 30th birthday! Oops…
Turning 30 is like painting half the canvas of your life. May you colour it with more love and wisdom as you go along the way. Happy birthday!
When you think about it, 30 is a great age to be. You feel and look young and yet, nobody can tell how many difficulties you have already surpassed. Keep strong! More are coming but nothing you can't handle. Your 30 years of journey has made you stronger for these challenges to come. Happy birthday.
The 60 Romantic Birthday Wishes
Thought you have life all figured out when you reach 30? Hate to break it to you, but that is a lie that the TV and movies are feeding us. The truth is we are all wanderers in this amazing journey. Enjoy yours and forget about understanding everything. Life has just begun. Happy thirty birthday!
Away from your 20s and in to your 30s; your three decades of mistakes has only made you wiser and stronger. Now, kids will start looking up to you as a role model so behave wisely! Happy Birthday!
One of the perks of being 30 is having the appreciation for the classier things in life. You opt for wine instead of beer. You choose to stay at home and watch old movies with your partner instead of coming home drunk and wasted.
You don a sophisticated look instead of wearing your punk outfits. You live independently, no longer relying on your parents for rent. You start investing on experience instead of buying the latest gadget. Welcome to the posh life of a 30 year old. Happy birthday!
Hooray! You have survived three decades of challenges. And yet here you are, smiling so beautifully like you have not been a victim of any pain. What an inspiring 30 year-old you are! Happy birthday!
With that look so youthful, nobody would believe that you are 30. Anyone would be jealous with looking ten years younger their actual age! Stay timeless! Happy 30th birthday!
If you check your Facebook timeline until the first time you have opened it up, I wonder if it will take you a week scrolling down until the end. Happy birthday.
Living for 30 years is having a mass of greetings flooding your phone, birthday cards overflowing in your mailbox and a party of with a great bunch of people. Enjoy your special milestone. Happy birthday.
The stages of life are like a season. You are in the beautiful midsummer of your journey. Enjoy the colours and beauty as you trek along your path. Happy Birthday!
There is no reason to be sad in turning 30! You should be grateful that you have made it this far. Only a few fortunate people are blessed to be celebrating their 30th birthday. Cheer up! Have a blast in this special day.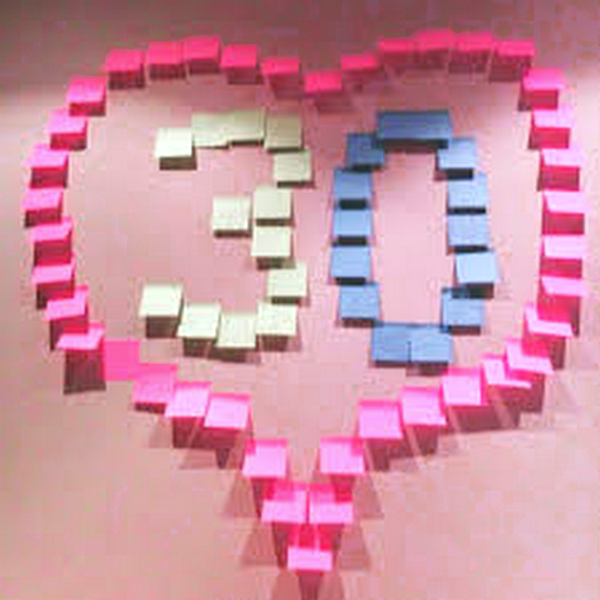 You are as beautiful as the day we first held your hands, your eyes like the glorious morning sun, gleaming with happiness, hope and wonder. We couldn't be any prouder of you. The happiest 30th birthday to our princess!
With a passion like yours, who would have thought you are already 30? The lazy 20 year old kids should be ashamed. Keep the zeal burning fiercely! Have an awesome thirty birthday!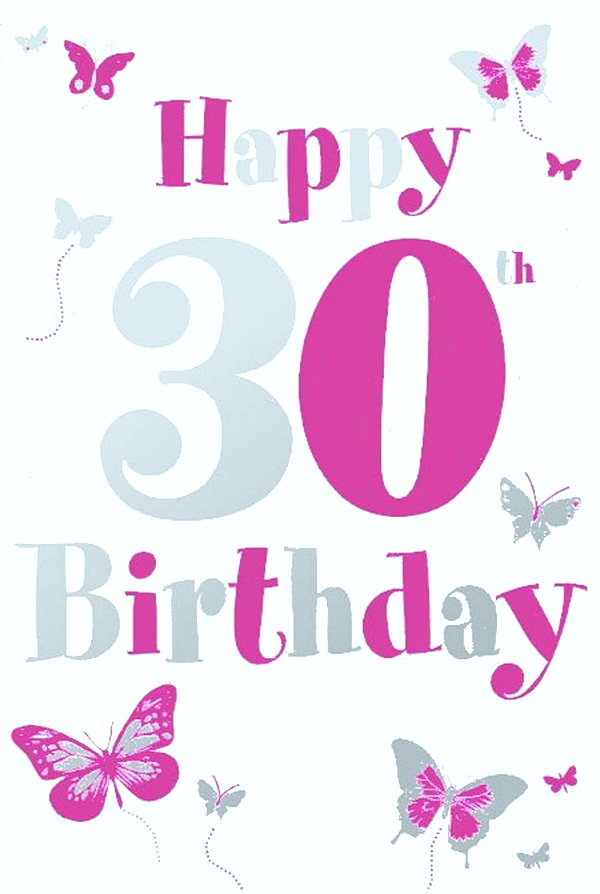 You will be the coolest 30 year-old I know. No one can keep up with my jokes and games as much as you do. Like they all say, there is always a child in us. Happy 30th birthday!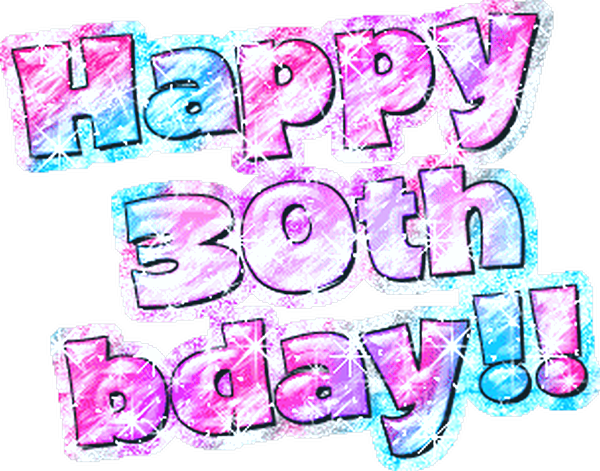 We have been together for (insert number of years) and yet, it feels like yesterday when I first laid eyes on you. We have a long road ahead of us and I hope that we will stay together until we reach another milestone. Happy 30th birthday!
There is nothing to be worried about. Your age is still a number in the calendar. You have 2 more years to go before you get kicked out. Happy 30th birthday!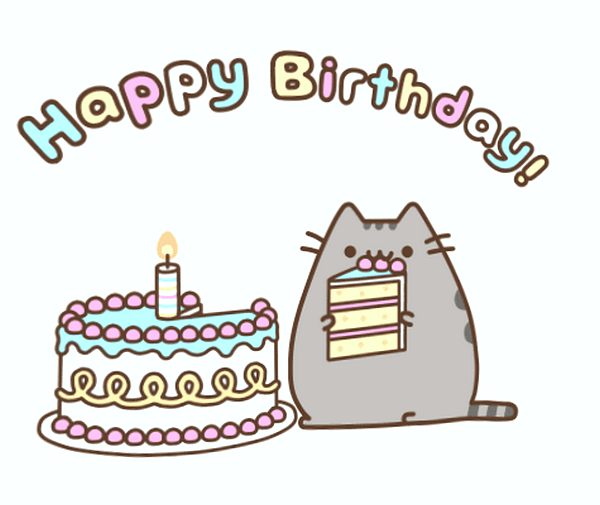 Such a wondrous moment for you; it will be a shame if the finest is not served on your 30th chapter. Have as much champagne as you want. You can start your diet tomorrow and indulge on that cake to your heart's content. Happy 30th birthday!
With all my heart, I am wishing you the best of health, a brimming wealth, a heart full of love and youth that never fades. Happy 30th birthday!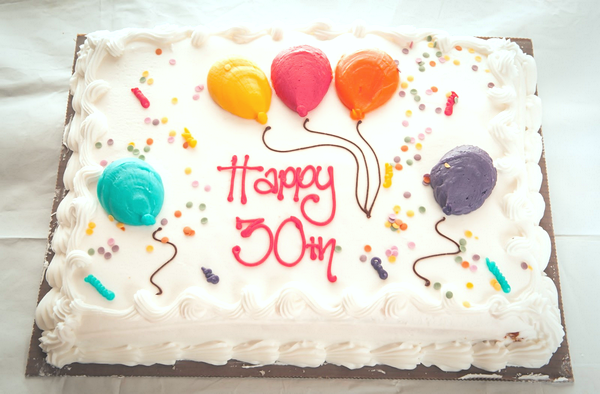 You don't look that old. You don't even have wrinkles for Pete sake! Cheer up! Turning 30 is not that bad, especially if you don't even look the part. Happy birthday!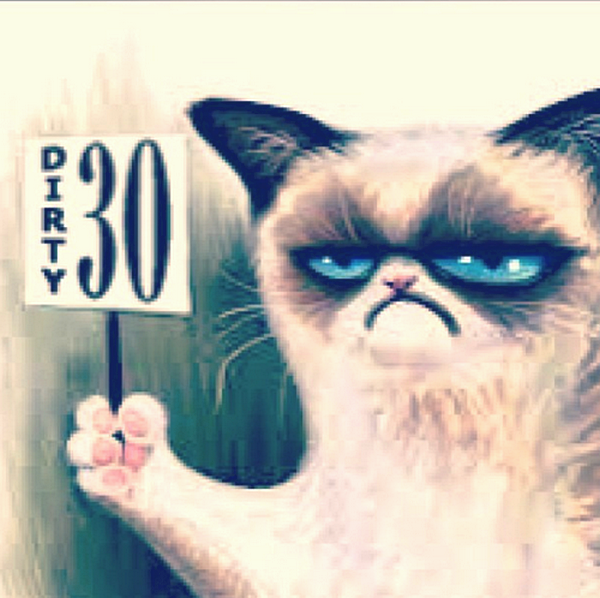 The raging winds may try to break you, the rough seas may try to topple you over, but you will not falter I know. The ground may shake beneath your feet, you may feel weak and fall over, but you will not surrender I know.
In spite of these atrocities, these maladies that tries to break your spirit, you always choose to fight I know. Here you are my friend, 30 years into your journey, a seasoned fighter with a joyful heart. Happy birthday!
There is no shame in turning 30. You can still travel to places you've been dying to go to. You can hangout with your friends and make news ones as you go. You can try a new hobby, read a new book and take a French cooking class.
You can experience the joys of living in which age is never an issue. Enjoy this beautiful chapter of your life. Don't let the numbers get in the way. You are never too old to do things you've always wanted to! Happy 30th birthday!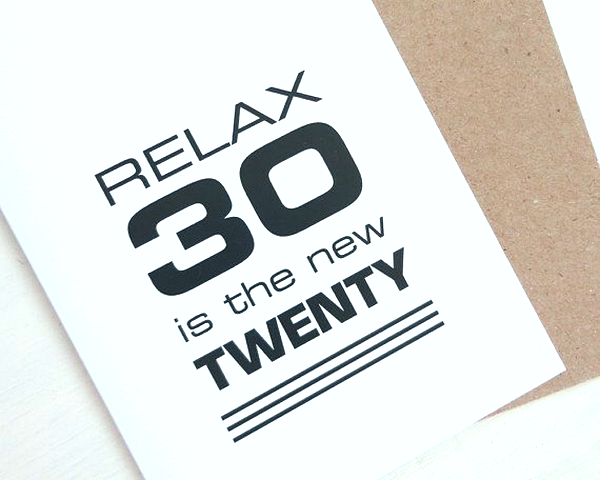 Turning 30 is the perfect balance of young and old. You are still young enough to jog around the neighbourhood without worrying about arthritis and old enough to know not to start a race with the kids. Happy birthday!
If turning 30 could look as effortlessly beautiful as you, then I need stop worrying when I am near that milestone. It only shows that you have faced life with positivity even though you were peppered with difficulties along the road. You are such an inspiration! Happy birthday!
Compared to your 20s, you have a new car purchased on your own now. Student loans are paid off, some of the mortgages too. You have a wonderful baby keeping you awake at night, but drive away the stress as soon as you lay eyes on him. You have the job that you've always wanted after struggling to build experience in your 20s. You have the means to travel more and have the luxury to treat yourself more with things you like. It only means that you are more able now, than you are before. Enjoy this new wonderful chapter. Happy 30th birthday.
Being 30 means more accomplishments and success to achieve, more friends to meet and a new set of chaos to test you out. Are ready to take on this journey? You have made it through a memorable three decades of adventure. I am sure you proven to yourself just how strong you are. Happy 30th birthday.
Funny Happy 30th birthday quotes
Welcome to a collection of light-hearted and humorous birthday quotes specially curated to bring a smile to the face of someone celebrating their 30th birthday. Turning 30 is a milestone that deserves celebration, and what better way to celebrate than with a touch of humor? In this compilation, we have gathered a selection of funny and witty quotes that aim to add joy and laughter to the special occasion.
These quotes are perfect for injecting a bit of humor into birthday cards, social media posts, or even as part of a playful birthday toast. Whether you're looking to tease a friend, sibling, or colleague about entering their thirties or simply want to brighten their day with a good laugh, these quotes are sure to do the trick. So let's dive in and explore these funny birthday quotes, ensuring a memorable and laughter-filled 30th birthday celebration for your loved one!
Happy 30th birthday! Remember, you're not getting old, you're just becoming a classic, like fine wine or a vintage video game.
Welcome to the dirty thirties! It's like the rebellious teenage years, but with a mortgage and back pain. Enjoy!
Congratulations on finally turning 30! Now you can pretend to have your life together with a little more conviction.
Happy 30th birthday! They say age is just a number, but let's be honest, at this point, it's a full-blown math problem.
Turning 30 is like leveling up in the game of life. Prepare for more responsibilities, questionable decision-making, and increased cravings for coffee.
Cheers to 30 years of figuring out how to adult… with varying degrees of success. Keep up the good work!
Happy 30th birthday! Remember, at this age, you can't always bounce back like you used to, but you can still bounce if you have a good trampoline.
Congrats on entering the "flirty thirty" zone! Just remember, flirting now involves checking out home decor and discussing the best laundry detergents.
Turning 30 is like a carnival ride – it's thrilling, it goes by too fast, and occasionally, it makes you want to scream. Enjoy the ride!
Happy 30th! Don't worry about getting older; embrace it! After all, the older we get, the more we can blame things on "old age" and get away with it.
Welcome to the age where going to bed early and getting excited about new kitchen appliances is a completely normal thing. Enjoy your 30s!
Congratulations on reaching the age where you start to question all your life choices while simultaneously realizing you still have no clue what you're doing. Cheers!
Happy 30th birthday! Remember, you're now officially allowed to use the phrase "back in my day" when reminiscing about the good old times.
Turning 30 means you're one step closer to becoming that cool, slightly eccentric neighbor who always has the best stories to tell. Embrace your future!
They say life begins at 30, but let's be honest, so does regular trips to the chiropractor and a newfound love for sensible shoes.
Happy 30th! It's time to trade in those college party stories for tales of saving money on car insurance and discovering the joys of a good night's sleep.
Congratulations on turning 30! Remember, age is just a number, but the increasing number of candles on your cake is starting to become a fire hazard.
Welcome to the age where "I need a nap" becomes a legitimate excuse for canceling plans. Embrace the power of the midday snooze!
Happy 30th birthday! Just remember, wine gets better with age, and so do you. It's time to uncork the greatness within you.
Turning 30 is like being upgraded to the deluxe edition of adulthood. Enjoy the perks, like advanced complaining skills and the ability to understand taxes (sort of).
Happy 30th birthday! Now that you're in your thirties, you can fully embrace the "dad jokes" and "mom jeans" without any shame.
Congratulations on reaching the age where going to bed early is a luxury, and staying up past midnight feels like an extreme sport.
Turning 30 means you're old enough to know better but still young enough to do it anyway. Enjoy this perfect balance of wisdom and questionable decision-making.
Happy 30th! They say life begins at this age, but let's be honest, it's more like "life begins to make sense… sometimes."
Welcome to the age where you start to appreciate the beauty of a well-organized pantry and get excited about new vacuum cleaners. Adulthood is a wild ride!
Congrats on hitting 30! It's like hitting the "refresh" button on life, but with more wrinkles and a slower metabolism.
It's adulthood now, nothing to fear and everything to celebrate, happy big 30th birthday to you.
It is your big 30th birthday and you get to dance, cry, laugh, do whatever you want. Have fun. Make it memorable. Take pictures and drink lots. Make new friends. You only live once so make the most out of it.
On your 30th birthday I hope that you do something new, have a fun experience, live your life to the fullest. Hope you have one of the best birthdays yet.
Don't forget to make a wish, it is your special 30th and they still coun't you know. Happy birthday dear friend, I hope you have a fantastic night filled with love and joy.
Don't be scared to try something new and make memories that you can look back on and truly cherish.
To someone who is always up for an adventure, hoping your birthday brings you one of the best ones yet. Happy birthday today and may you see many more, nothing but love to you.
I don't know of a wiser and more beautiful person, blessed to know you, happy birthday friend.
To a special friend on their 30th birthday, may you have a day that is filled with pure joy, priceless memories, and genuine love.
For a friend you has always been there for me, given nothing but love and always been a blessing to those around them, I hope you know how loved you are on your birthday. You couldn't ever be replaced, you're a one of a kind.
Happy birthday to someone who deserves all the candles, cake, and balloons in the world. Celebrate big and don't you forget this night, you've been blessed to make it this far.
Take the time to forget about any worries, celebrate being alive, the blessing of life. 30 years is something to be thankful for.