Best Sweet 16 Party Ideas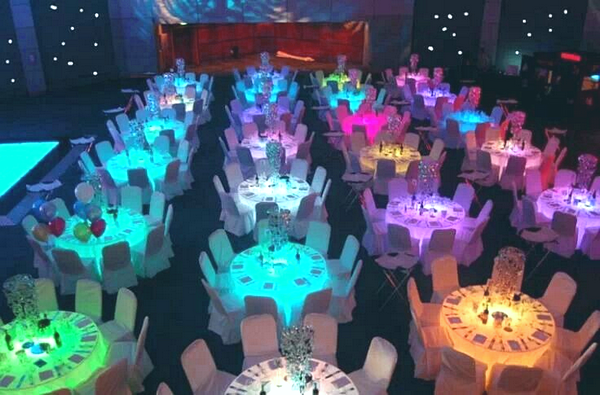 Modified: June 20, 2023, Published: July 27, 2015
A sweet sixteen birthday is a milestone that deserves a celebration to remember. Planning the perfect sweet 16 party involves creativity, personalization, and a touch of magic. Whether you're organizing the party for yourself or a loved one, this guide is here to provide you with a wealth of inspiration.
From themes and decorations to activities and entertainment, we'll explore a variety of ideas that will make the sweet 16 party a truly unforgettable experience. So, let's dive into the world of the best sweet 16 party ideas and start planning a celebration that will leave a lasting impression on everyone involved.
We have gathered all our brain cells to formulate some of the most awesome gimmicks for a girl who is turning sixteen, and here they are:
A Surprise Theme Inspired Party
Throwing a surprise theme-inspired party is a wonderful way to create an unforgettable and exciting celebration for someone special. The element of surprise adds an extra layer of anticipation and joy to the event, making it a memorable experience for both the guest of honor and the attendees. In this guide, we will explore the world of surprise theme-inspired parties, offering creative ideas and tips to help you plan a remarkable event that will leave the guest of honor in awe.
From selecting the perfect theme to coordinating decorations, activities, and invitations, we'll provide insights and inspiration to make the surprise party a resounding success. So, let's embark on this journey of surprises and delight, and create a truly magical and unforgettable experience for everyone involved.
Most girls have a favorite cartoon character, and it will make her sixteenth birthday sweeter if she will have a party full of her favorite stuff.
Here are some examples of a cartoon character inspired party:
Get ready to enter the world of cuteness and charm with a Hello Kitty-themed party! Hello Kitty, the beloved character with her iconic bow, has captured the hearts of millions around the world. If you're looking to create a whimsical and delightful celebration, a Hello Kitty-themed party is the perfect choice.
From decorations and activities to food and favors, we'll help you bring the magic of Hello Kitty to life. So, put on your bow and get ready to celebrate in style with a Hello Kitty-themed party that will create precious memories for everyone involved.
A room filled with hello kitty stuff! That's definitely some girls' dream! They would definitely squeal in excitement when they enter a kitty-filled room.
What you will be needing are the following:
Lots of Hello Kitty Stuff. You can search online for shops that offers these items if there is no Hello Kitty store near you.
Time for putting up decorations
Invitations to be sent to all the celebrant's closest friends and family
Plan on how the birthday girl will arrive at the venue
Once everything is set, you will be guaranteed that the celebrant will have the most amazing surprise birthday party on her 16th. This will be one of the memories she will never forget.
Step back in time and indulge in the elegance and charm of a Victorian-inspired party. The Victorian era, known for its opulence and refinement, offers a captivating theme for a truly memorable celebration. Transport yourself and your guests to an era of grandeur, where elaborate fashion, intricate decor, and sophisticated entertainment reigned supreme.
From Victorian-era costumes and decorations to refined activities and delectable treats, we'll provide you with the inspiration and ideas to create an unforgettable experience. So, prepare to step into a bygone era and embrace the timeless beauty of a Victorian-inspired party that will leave your guests in awe.
This type of party is best suited for girls who likes dressing up and being sophisticated.
You can prepare a mini ball where boys and girls are dressed up in Victorian themed costumes, even the adults if they want to.
This may be expensive but it is worth it. It will be like a sneak peak to her debutante's ball in two years.
You will be needing Victorian-themed decorations (there are lots of stores online if there are no such store near you), a lot of time to decorate, classical music playlist, tea cups and finger foods, and a gown for the celebrant.
Also, do not forget to send invites!
Hollywood Awards Night Party
Roll out the red carpet and get ready for a night of glamour and excitement with a Hollywood Awards Night Party! Step into the world of movie stars and celebrities as we bring the glitz and glamour of Hollywood right to your doorstep. Whether you're celebrating a special occasion or simply hosting a memorable gathering, a Hollywood Awards Night Party is the perfect way to elevate your event to superstar status.
From red carpet entrances and dazzling decorations to movie-themed activities and delectable treats, we'll help you set the stage for a night of luxury and indulgence. So, grab your popcorn and join us as we celebrate in true Hollywood style, where every guest is a star and memories are made on the silver screen.
Let her be glamorous like a star for her 16th birthday. Let her and her friends walk on a red carpet. Isn't that most girls dream?
This is the celebration for parents who have big amount of budget for this party.
You will have to find a venue where you can put a red carpet for entrance and also, a caterer for the party's food.
Her friends can dress up on their best Hollywood inspired party dresses and suits. It is going to be legendary!
Escape to a tropical paradise with a Hawaiian-themed party! Embrace the vibrant colors, lush landscapes, and laid-back vibes of the Hawaiian Islands as you transport yourself and your guests to a beachside getaway. A Hawaiian-themed party is the perfect way to celebrate any occasion and create an atmosphere of relaxation and enjoyment.
From decorations and attire inspired by the islands to tropical-inspired food and drinks, we'll help you infuse the spirit of aloha into every aspect of your party. So, grab your grass skirts and leis and get ready to embark on a tropical adventure filled with laughter, music, and the warmth of the Hawaiian spirit.
For the teenagers whose birthdays fall within the season of summer.
Let them wear their best Hawaiian outfit, while enjoying to party music and unlimited food.
You may also choose a venue that has a swimming pool or by the beach, so that they can swim after the party.
If a venue with a pool or near the beach is not available, you can still do a Hawaiian themed party indoors.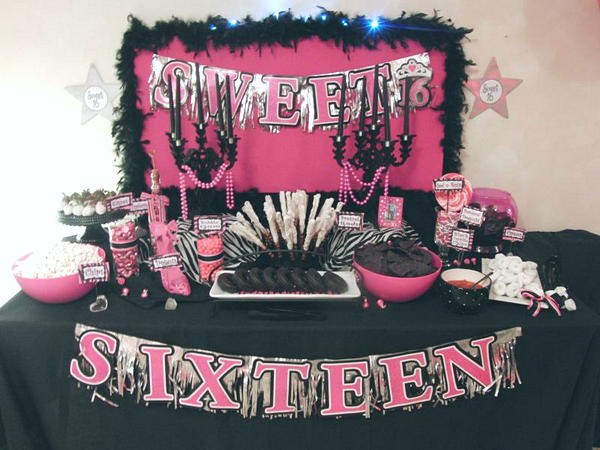 You will just need decorations that suit the occasion.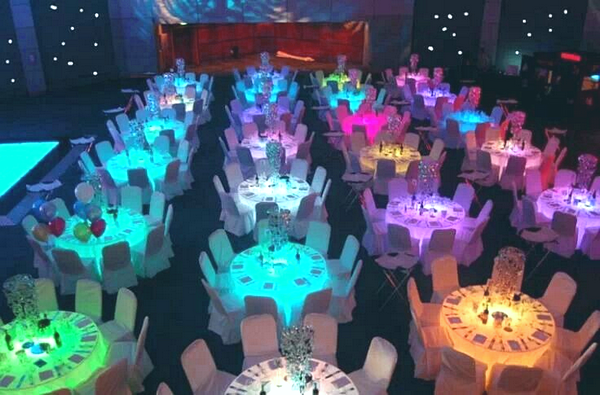 Unleash your imagination and dive into the world of Cosplay with a thrilling Cosplay Party! Cosplay, short for "costume play," is a creative and exhilarating form of self-expression where participants dress up as their favorite characters from movies, TV shows, video games, and more. Whether you're a die-hard fan or new to the world of Cosplay, a Cosplay Party is the perfect opportunity to bring your favorite characters to life and immerse yourself in a world of fantasy and excitement.
From choosing the perfect costumes and creating detailed props to organizing fun activities and competitions, we'll help you create a space where imagination knows no bounds. So, gather your fellow Cosplay enthusiasts, embrace your alter ego, and prepare for an extraordinary celebration that will transport you to a world of make-believe and magic.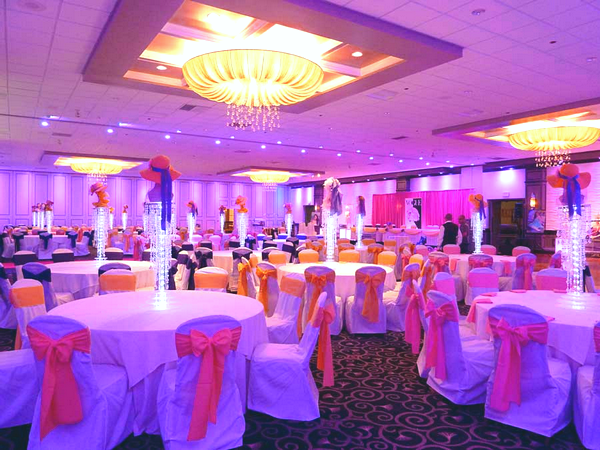 It is one of the trends on teenagers today, dressing up like their favorite anime characters.
This is a perfect celebration if your baby girl likes anime, or is into cosplays.
Invite her cosplay friends and even those who are not into dressing up, invite them too.
I am pretty sure, they would not mind wearing a costume for a day. If you want, you can also prepare Japanese food for more Japanese feels.
Also, do not forget the camera and capture the moments.
It would be great if you set up a photo booth and the printed pictures will be the guests' souvenirs.
Girls' Day Out at the Spa
Indulge in a day of pampering, relaxation, and pure bliss with a Girls' Day Out at the Spa! Leave your worries behind and immerse yourself in a world of serenity and rejuvenation as you and your friends embark on a luxurious spa retreat. A Girls' Day Out at the Spa is the perfect opportunity to unwind, bond, and treat yourselves to some much-deserved self-care
From choosing the perfect spa treatments and services to planning delightful activities and enjoying nourishing refreshments, we'll help you craft a spa day that will leave you feeling refreshed, renewed, and ready to conquer the world. So, gather your favorite ladies, slip into your comfiest robes, and prepare to embark on a journey of relaxation and rejuvenation at the ultimate Girls' Day Out at the Spa.
You know, teenagers like to act like they are way older than their age.
They like doing things that are prohibited until they are of legal age, right? It makes their life more adventurous and it makes them feel like they belong to this society.
So why not give them a glimpse of mom's adult life? How do adults spend their leisure time and unwind?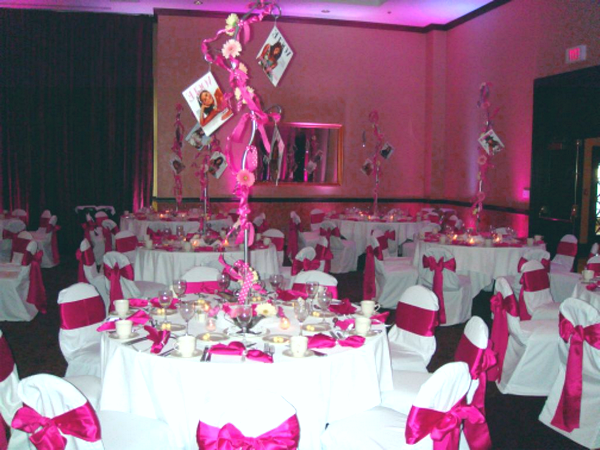 Spa. Treat her and some of her friends to the spa! It will be the incredible girls' day out they will ever experience.
After all, birthday is not always about parties. If she is not the outgoing type, this is one kind of celebration that would make her day more special.
Pajama Party with free Makeover
Get ready for the ultimate night of fun and transformation with a Pajama Party featuring a free makeover! Picture this: you and your friends, all cozied up in your favorite pajamas, surrounded by laughter, snacks, and an array of beauty supplies. In this guide, we will explore the world of Pajama Parties and makeovers, offering you inspiration and ideas to create a memorable and glamorous evening.
From setting up a beauty station with makeup and hairstyling essentials to organizing fun makeover challenges and capturing the best moments with a photo booth, we'll help you curate an unforgettable night of beauty and friendship. So, slip into your comfiest PJs, let your inner makeup artist shine, and prepare for a Pajama Party that will leave you and your friends feeling fabulous and empowered. Let the makeover madness begin!
It is not your usual pajama party with sleeping bags and overnight chitchat! Since your little girl is now a little lady, why not give her a lady-like party? Give the traditional pajama party a twist by giving the celebrant and the girls a makeover!
Prepare pretty clothes, shoes, and bags. If you have the budget, why not shop for new clothes and stuff for the party?
Set up her room to be a girls' hub, you can set up a camera on one corner and make it their photo booth. Set up another corner to be the dress up space, and another part of the room to be the lounge for when they want to sleep or chitchat.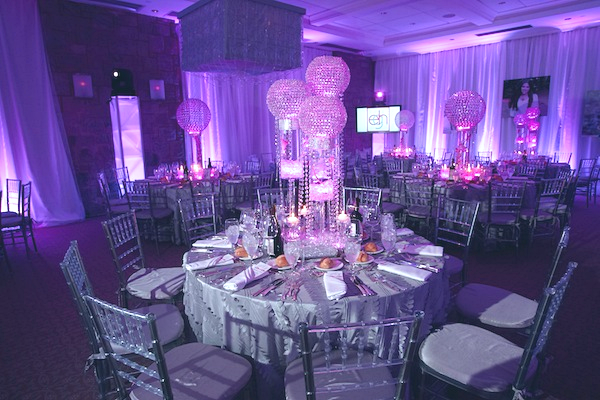 If you have less budget, you can just rummage for her stuff and your stuff for clothes. You can also ask her friends to bring clothes for the makeover.
You can also add a nail pampering station where you can put nail polish of different colors. They can paint each other's' nails to complete the makeover. That's a party a 16 year old girl with a girly girl personality would absolutely love!
Movie Night Out with Friends or Family
Get ready for a night of cinematic delight and shared laughter with a Movie Night Out with friends or family! There's nothing quite like gathering together to watch a great film on the big screen or even in the comfort of your own home. Whether you're looking to enjoy the latest blockbuster or indulge in classic movie favorites, a Movie Night Out is the perfect opportunity to bond, relax, and immerse yourself in the magic of storytelling.
From selecting the perfect movie and setting up a cozy viewing area to preparing delicious snacks and engaging in lively discussions, we'll help you create a movie night that will leave lasting memories. So, grab your popcorn, dim the lights, and get ready to embark on a cinematic adventure with your loved ones. It's showtime!
Kids these days love watching movies, they are always updated on the latest movie list.
Treat her on her movie of her choice. You can go out as family, or you can let her go out with her friends.
If you have a spacey backyard and the weather is good, you can set up your own outdoor movie house. You can rent a wide screen projector, rent movies, and invite her friends to come over. They can bring sleeping bags so they can lay on the grass while watching the film.
Or if you do not have a backyard, going to the movie house will do.
Whichever of the two, I am pretty sure, she will have the best 16thbirthday.
Birthday at her favorite Amusement Park (or at the Amusement Park she has not been before)
Get ready for an exhilarating and unforgettable birthday celebration at your favorite amusement park or the one you've never been to before! What better way to mark a special day than with thrilling rides, exciting attractions, and an atmosphere filled with joy and laughter? Whether it's experiencing the familiar magic of your favorite amusement park or embarking on a new adventure at a park you've never visited, a birthday celebration at an amusement park promises endless excitement and cherished memories.
From riding heart-pounding roller coasters and indulging in delicious treats to creating personalized birthday experiences and capturing the magic with photos, we'll help you plan a celebration that will leave you smiling from ear to ear. So, fasten your seatbelts, put on your birthday crown, and get ready for an adrenaline-fueled, laughter-filled day at the amusement park of your dreams. Let the celebration begin!
Who says amusement parks are just for kids? Children of all ages, even children at heart, will surely have an amazing time at the amusement park.
Rides never go old, the thrill it brings you will definitely make your day an exciting one.
Birthdays will never be boring if spent on amusement parks with family and friends. Plus, it will be less hassle to prepare because all you need is your budget, invite her friends, and a fully charged camera to capture moments. Food and souvenirs can already be bought there.
This is the perfect celebration that is suited for parents who has limited time for planning.
Escape the hustle and bustle of everyday life and embark on a memorable Weekend Camp Out! Get ready to immerse yourself in nature, breathe in the fresh air, and create lasting memories with your loved ones. Whether you're an experienced camper or new to the great outdoors, a weekend camping trip is the perfect opportunity to unwind, reconnect with nature, and enjoy quality time together.
From setting up camp and cooking delicious meals over an open fire to engaging in outdoor activities and stargazing under the night sky, we'll help you make the most of your weekend getaway. So, pack your tents, sleeping bags, and sense of adventure, and get ready for a weekend filled with nature's beauty, laughter, and the soothing sounds of the wilderness. Let the camping adventure begin!
After a stressful week at school, you can take her camping to relax and get more close to nature.
You can make smores with your bonfire, just bring a lot of mallows. If you have an RV, that would be a perfect. If not, you can always rent one or use your car instead.
You can also invite her friends to make the celebration more fun. You can go hiking in the morning, or fishing.
And when the night comes, you all stay in your tents while telling ghost stories or any other stories they might be interested in. But do not forget the cake!
Embark on an extraordinary journey of exploration and discovery with Island Hopping! Picture yourself sailing across crystal-clear waters, hopping from one breathtaking island to another, each with its own unique charm and allure. Island hopping offers a one-of-a-kind experience where you can indulge in pristine beaches, vibrant marine life, and captivating landscapes
From choosing your destination and arranging transportation to exploring hidden coves, snorkeling in turquoise waters, and immersing yourself in local culture, we'll help you create an island-hopping itinerary that is tailor-made for awe-inspiring moments and unforgettable memories. So, pack your bags, put on your sun hat, and get ready to set sail on a journey of island enchantment. Let the island hopping adventure begin!
Spend time far away from the pollution, stress, and noise brought by the city.
Rent a car if you do not have one, and drive far away. Book a boat and hotel rooms before the actual date so it would be a hassle free trip.
If you want to totally escape from the city living, you may want to bring your own tent and spend the night in one of island, live like a castaway!
Just do not forget to bring your sunscreen and mosquito repellent with you. You do not want mosquito bites or sunburnt skin as souvenirs, right?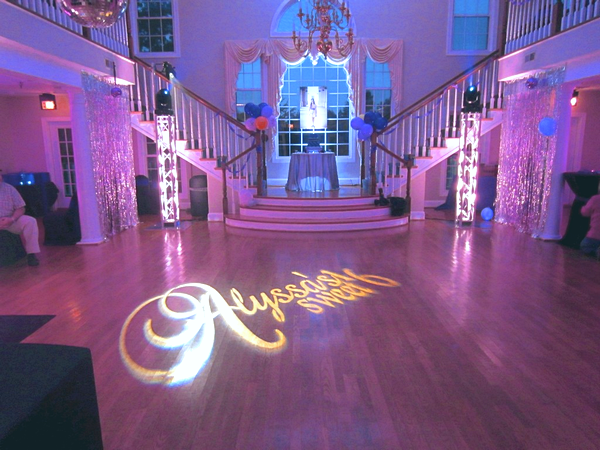 Gather your loved ones and prepare for a heartfelt and memorable experience with an Intimate Family Dinner. Sometimes, the most meaningful moments are shared around a table, surrounded by the warmth of family bonds and the joy of togetherness. An intimate family dinner provides the perfect opportunity to create lasting memories, strengthen relationships, and celebrate the love and connection that unites you.
From preparing a delicious home-cooked meal and setting a cozy table to engaging in heartfelt conversations and creating cherished traditions, we'll help you create an atmosphere of love, gratitude, and shared happiness. So, gather your family, savor the moments of laughter and connection, and let the love that flows through your family shine brightly during this intimate and extraordinary dinner.
Maybe she prefers spending quality time with her best friends and family, without the hassle of going out. A simple family dinner can make a 16thbirthday great, too. Celebrations does not need to be expensive to be memorable. Some children just want some time from their parents, and catch up with what is going on with their lives.
All you need to do is cook her favorite meals and bake her favorite cake. If you do not have time, you can also buy from her favorite restaurant. You can also invite her closest friends to make her birthday dinner more special.
It would be best if you try to observe what are her hobbies and interests before planning a celebration.
Different personalities likes different ways of celebrating. Some people prefer a quiet event, some people likes going out and having adventures, and some are party people who likes to dance all night.
But I am sure that she will appreciate the party you prepared for her, no matter what kind it is.
The most important thing is to spend time with the celebrant on her birthday, and you invited all the person closest to her heart. If you are a parent, always remember that kids grow up so fast.
You will always regret the times you failed to spend time with them.
So, go ahead and prepare your notepad and pen, canvass for decors and ingredients for food, send the invites, and let her have the most amazing sweet 16 birthday celebration.
Additional sweet 16 party ideas list:
Looking to take your sweet 16 party to the next level? Look no further! We've curated an additional sweet 16 party ideas list that is sure to inspire and delight. From unique themes and creative decorations to interactive activities and delectable treats, these ideas will help you create a celebration that is as unforgettable as it is fun. Whether you're hosting an intimate gathering or a larger event, our list has something for everyone.
Get ready to dazzle your guests and make your sweet 16 party a truly memorable experience. So, grab a pen and paper, because you'll want to jot down these exciting and innovative ideas to bring your sweet 16 celebration to life. Let's explore this additional sweet 16 party ideas list and make your special day one to remember!
"Late Night Bowling Party" Attend a late night bowling event with family and friends.2. "Long Haul" For the outdoorsy types, plan a picnic and long hike in your closest national or state park.3. "Midnight Mystery" Dinner mysteries are tons of fun for parties and can be chosen in hundreds of themes.4. "Poolside Drinks" Have a poolside party with delicious (virgin) daiquiris and other sweet refreshments.5. "Horseback Riding" Take to the trails and lead your party on an expedition through wooded trails and country meadows.6. "Sports Mania" Attend your favorite major sports teams home game with all your mates and cheer them on!7. "Give Back" Celebrate your giving side and serve at your local food pantry or soup kitchen with those closest to you.8. "Ski Adventure" Book a stay high in the mountains and have your friends learn to ski and snowboard with you.9. "Chuck-e-Cheese Throwback" We all love arcade games. Take your friends and rip it up with tokens and win every prize!10. "Deep Sea" Visit your closest aquarium and have an under the sea themed cake and decor.11. "Video Game Victory Royale" Gather your buddies and duke it out with as many tvs and consoles you can find while eating all your party and snack favorites like pizza rolls.12. "Spa Day" Take all the gals to get manis and pedis and maybe massages for the mommas?13."Epic Marathon" Throw in your favorite movie series and curl up with popcorn, candy, and soda. It'll only be 43 hours and 23 minutes worth of down time!14. "Shop til you Drop" Go to the city and do some serious all day shopping. Even if you don't want to buy anything, window shopping with friends can be tons of fun.